Top 10 Critical Mistakes Home Buyers Make
Here a quick check list of the top 10 critical mistakes home buyers make from your personal home matchmaker Ryan Rose.


1.Not using caution with an out-of-town or online lender. To process your loan quickly / effectively local connections are key. Ask your real estate agent for recommendations after all they work with local lenders daily and will have suggestions that have proven themselves with many buyers. Some online lenders will have teaser rates that appear low compared to local lenders. Keep in mind lending rates are all based off the same indexes. What out for hidden costs such as paying points and elevated transaction fees to create those low rates.
2.Not getting a preapproved loan letter when making an offer on a property. (this is different than prequalified)
In Denver, preapproval is king. If you haven't submitted paystubs and previous tax returns to your lender, you likely are only preapproved which in a competitive market does not have the leverage you need.
3.Not understanding the 'cost of opportunity' and prioritize your finances.
If you are about to sell and upgrade to a larger home or you are about to buy your first home, your mortgage payment will likely be higher than what you are paying now. But factor in the 'cost of opportunity' defined as the loss of potential gain from other alternatives when one alternative is chosen. Mortgage rates are rising, home prices are increasing, rents are also increasing if you postpone your investment in a home in today's market, you will likely pay more the following year not only in a higher purchase price but also in a higher interest rate. The Federal Reserve, in 2017 a typical homeowner's net worth was $231,400, compared to renter's was $5,100. Over a lifetime a homeowner will accumulate on average 45x the wealth of a renter. Consider this, a $5000 increase in purchase price equates to $20 in monthly payment. If you go to Starbucks daily you likely spend about $80 a month on coffee if you have a spouse also going to Starbucks daily that is $160 a month which would be approximately an extra $40,000 in purchase power with no change in monthly expenses.
The key here is prioritize/ analyze your outgoing income invest in an appreciating asset (your home) and stay within your monthly budget by setting priorities.
4.Thinking "short-term" and losing sight of the big picture. Share with your Realtor your true intentions about the home you are about to purchase. Real estate is likely the largest investment in your life. If your goal is to turn this home into a rental or sell it for a profit in 2 years your home buying strategy will be dramatically different then a home your will live in for years.
5.Using 1031 exchange money to buy personal property.
Don't to risk having the IRS charge you with fraud. Partner with a well-qualified agent and 1031 exchange company.
6.Waiting for the market "bubble" to burst.Hot markets and cold markets come and go. If you are waiting for a severe correction in real estate prices, you might be waiting a long time.
Homes, unlike other investments (such as the stock market) are valuable in two ways: 1) Psychological value - homes have value because everyone thinks they should, and 2) "real" value (people, homeowners and renters, need shelter).
Because homes are valuable in both respects, home values historically will only level out after a hot market. Some markets homes will lose some value but historically not very much. The last two economic events that caused drops in the real estate market happened after 9-11 and the mortgage crisis waiting for a massive economic event is impossible to predict.
As a buyer in this market I would be more concerned with interest rates and less concerned with bubbles. The hot market in Denver in 2018 is driven by the rules of supply and demand. Bubbles area created when there is a large supply and purchase prices are inflated above what demand is for housing.
7.Not communicating enough with your realtor/ lender. Don't hold back on the questions. If you don't understand a step or requirement ask realtor / lender. If you are about to change jobs or buy a car check first with your home buying team. Depending on where you are in the home buying process this could create big problems with your loan. And finally, Realtors do their best find you a home that meets your needs, if the homes first see change your criteria, share this with your realtor it may be a simple adjustment to filter out homes you are not interested in.
8.Not having a home inspection done by a Professional Home Inspector.A good, experienced Home Inspector will catch problems in a home that most homebuyers would miss. Even if you are purchasing a home 'as-is' it is critical to have a professional inspect the home. I tell my clients, this is your employee for 4 hours, ask questions and point out your concerns to get the most out of your inspection.
9.Not receiving a home warranty at closing.
Get a home warranty when you buy your home, even if you have to pay for it. It is money well spent. A home warranty covers many items home owner's insurance does not.
10.Not learning neighborhoods before you make an offer.
Do your research, your Realtor will do their best to find you a home that meets your needs, but you know your deal breakers. If specific school districts, distances to highways / light rail, distance to the mountains or downtown are priorities, ask yourself what are deal breakers and what ones you can live without. Drive around neighborhoods to expand your target area or narrow down a target so that you can be efficient in your home search.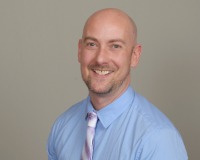 Author:
Ryan Rose
Phone:
720-441-3855
Dated:
March 6th 2018
Views:
161
About Ryan: As a Denver Realtor, I am in love with what I do. I was inspired to pursue the real estate professio...