Scrooge-less Holiday Season Looks Likely
With the rancorous elections finally behind us and Centennial Cherry Hills Village Greenwood Village and Castle Rock property prices on the rise, public sentiment is markedly improving. Last week, Neilson released its Consumer Confidence Survey, now showing the strongest level in more than four and a half years.
My guess is that 2012 will likely mark the year that holiday tipping makes a comeback, too. "People are more generous this year because when the economy gets better, people do better." is what international etiquette expert Jacqueline Whitmore had to say. The founder of the Protocol School of Palm Beach added, "They tend to be happier around the holiday time."
That's true outside of Palm Beach, too: many Denver Metro Area homeowners who felt forced to become latter day Scrooges during the previous few years may be feeling slightly less anxious about the future of the family budget. Those who feel they want to thank the people who help run their households and maintain their property will, as usual, run into the perpetual query: what's enough? What's too much?
Like gift giving in general, tipping is totally optional – if there were hard-and-fast rules, part of the pleasure of giving (and receiving) would be lost. Nevertheless, I thought I would share these guidelines I came across in a story on Yahoo! Finance:
Garbage Collector
Suggested Tip: $15 to $30
Beautician
Suggested Tip: Cost of One Session
Dog Walker
Suggested Tip: One Week's Pay
Extracurricular Instructors
Suggested Tip: Creative Gift
Landscaper/Gardener
Suggested Tip: Cost of One Visit
Personal Trainer
Suggested Tip: Cost of One Session
Mail/Package Delivery
Suggested Tip: Gift
Teacher
Suggested Tip: Gift/Gift Cards
Favorite Real Estate Blogger
Suggested Tip: Your Next Listing
(Okay, I might have added that last one). But with property values on the rise, if you are considering buying a home this December, January or February, you needn't let the holidays delay your plans. Sometimes the best time to buy a property in Centennial Cherry Hills Village Greenwood Village and Castle Rock is when everyone else is out shopping!
Jason Peck is part of the Carr & Peck Real Estate Experts at Coldwell Banker. He has been recognized locally and nationally as in expert in real estate. Locally he is 2nd in Denver Metro sales out of 5,000 agents and has been recognized by the Wall Street Journal and Real Trends as one of the top selling agents in the country. He is a top 10 agent for Coldwell Banker nationally in homes sold. He is co-author of the National Best Selling Book, "The New Rise in Real Estate". For more information feel free to contact him or call 720-446-6301.
Photo provided by freedigitalphotos.net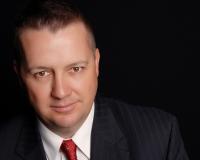 Author:
Jason Peck
Phone:
720-446-6301
Dated:
December 4th 2012
Views:
1,360
About Jason: ...