Negotiating is an Art…Be Picasso
2012 was quite a unique year in real estate for the Aurora, Parker and Centennial markets, as well as the Denver metro area on the whole. With a record low number of homes on the market, there was definitely an uneven balance of power in negotiating. While some of this continues into 2013, its important to remember a few things when trying to purchase a home.
1. Pick a number and stick to it.
Auctions are so successful because there is so much action in drama. You, against your opponents and the thrill is who will come out on top? This is all fine and dandy when bidding for sports memorabilia or finding a deal on ebay. However, this type of thinking will get you in trouble with real estate. Nothing can be more costly than getting caught up in a bidding war, where the stakes could literally cost you thousands! Before you ever begin the process, decide at what point you would walk away and stick to your guns if the price tag rises. As Kenny Rogers once said, "you got to know when to hold 'em, know when to fold 'em"
2. Real Estate is not a zero sum game.
In life, there are winners and there are losers. Football games cannot have two winners. When gambling, the house and the bettor cannot both win. Real estate is the same way right? WRONG! With real estate, there are people who want to buy a home and people who are looking to sell their home. When you enter a contract, both sides are fulfilling their goals. When you get caught up in the negotiation, both parties can lose sight of that. Try to find a way for both sides to get what they want.
3. Money is not your only tool.
Many people think negotiating price is the only option you have when negotiating a contract. Not so, there are numerous terms and conditions within a contract. Maybe you give up a small amount in price but gain a home owner's warranty. Perhaps a cost normally paid by the buyer is negotiated to be paid for by the seller. The point is the truly successful negotiators understand the deal must be viewed from all aspects.
4. Make an informed decision.
Before you make up your mind on what a house is worth or what you will pay, take a look at the data. Many times a price tag must be put in context to make sense. Would you pay $500,000 for a 1 bed, 1 bath, 800 square foot condo? In Castle Rock? Probably not. In Manhatten? That would be a steal! The point is the data must be interpreted. Go with your gut and let the data support or disprove your conclusion.
Smart buyers understand that everyone needs a little help from time to time. Every year, we help dozens of clients make informed decisions when it comes to buying or selling real estate. Give us a call today to find out how we can help you!
Photo courtesy of www.negotiators.com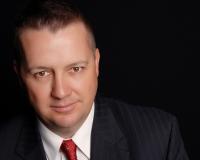 Author:
Jason Peck
Phone:
720-446-6301
Dated:
January 13th 2013
Views:
742
About Jason: ...