Multiple Offers and What You Should Know
There is a long standing belief in the Real Estate business that when an offer is made on a property, the offer is private and details of that offer can't be given to other competing agents. This is completely WRONG. A listing agent that receives multiple offers on a listing has 2 primary objectives, one is to promote the best interests of their client (the seller) and two, is to treat all parties fairly. As long as the listing agent has permission of their seller, they can tell all other agents that ask about the existence of other offers and of any details of those offers. If you were selling your home, wouldn't you want everyone who is interested to know what they are competing against, so that you might get higher offers?
Many agents consider revealing other offers like this as "shopping" their offer and are greatly offended by it. These agents are not aware of the code of ethics and standards of practice that guide this situation. In it, it states that "when entering into a buyer agreement, Realtors must advise them that there is a possibility that the seller or seller's agent may not treat the existence, terms, or conditions of offers as confidential unless it is required by law, regulation, or by any confidentiality agreement between the parties."
In a multiple offer situation, it is a come one, come all competition to give the sellers the best price and terms that they can get. Selling your home is not like a silent auction where only the seller and the buyer know what the offer is.
But in Real Estate, it's often not entirely about money. I know of a number of situations where the highest offer didn't win. Sometimes it can be about emotion. There have been times when an offer was made along with a letter from the family or from a child telling the sellers how much they love the house and of how they look forward to making memories there and loving the house as much as the sellers have. Many sellers have a strong emotional attachment to their home, and they want someone to live there who loves the home as much as they do. So if you ever find yourself in a multiple offer situation as a buyer, think about including with the offer a hand written note, not typed, telling the seller why you want to buy their home. Even if you're not the highest offer, this small thing could make the difference between winning and losing.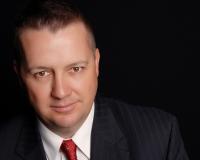 Author:
Jason Peck
Phone:
720-446-6301
Dated:
February 26th 2013
Views:
5,607
About Jason: ...