Moving at the Speed of Rumors
This morning, as I was drinking my coffee and checking out the news, a funny article caught my eye. The article was posted on en.paperblog.com. I have been following the patent lawsuit between Apple and Samsung. The article I read this morning had said that Samsung paid off its $ 1 billion fine to apple in nickels. According to the article, 30 trucks full of bags of nickels pulled up to the Apple headquarters and left their fine at the front door.
This is an awesome example of one company refusing to be intimidated by its competitor. The article quoted Samsung CEO Lee Kun-Hee, saying that he wouldn't be intimidated by those "geeks with style" and that both sides can play dirty.
After my laughter subsided, my analytical brain kicked in. The logistics of paying $1 billion in nickels boggled my mind. Something smelled fishy. Sure enough, further research prevailed. Article after article proved this story a rumor.
According to Valuwalk.com, while the lawsuit awarded $1billion to Apple by a jury, they are not yet payable. This amount could be increased if the treble damages statute. If nothing else, this article gave Samsung a great idea for when their fine is actually due!
This is a perfect example how the electronic superhighway can spread a rumor in a blink. Don't be fooled like I was by this rumor! How great would that be to pay everything in change though? Imagine buying a new home and coming to the closing table with bags of coins! Can you think of a funnier way to buy?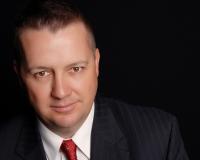 Author:
Jason Peck
Phone:
720-446-6301
Dated:
August 30th 2012
Views:
782
About Jason: ...