Missing Education
From generation to generation it is said that schooling becomes more challenging year after year. After successfully attending college and hearing numerous key note speakers it is impossible to say how many time I've been told "you have such an advantage to have the education that you do, and wish I was able to learn everything you are now, when I was your age" or at least something on those lines. We spend millions of dollars each year on our schools, yet we fail to teach the younger generations some of the most crucial information that they need in order to survive in the real world.

I cannot tell you how many of my friends, recent college graduates that are still lacking some of these fundamental concepts, that could potentially be costing them hundreds of thousands of dollars. Here are some examples;


1) How to fill out a W2 - Every time you receive a new job it is required to fill out a W2, kids can have their first job when they're as little as 14 years old. Yet there are still adults out there who still have no idea what to claim on these forms.

2) Building credit - In the US it is essential to have a credit history, however there are many young adults whom have yet to start. The moment a person turns 18 years old they are eligible to start building credit. Without a credit history you do not have a credit score which is necessary for obtaining a loan, potentially applying for jobs, even renting a home.


3) Truly saving/investing - Every child is told to save their money, "put 10% of your paycheck into your savings account" unfortunately most kids will simply withdraw this money whenever they need, so is this really saving? When kids meet the minimum income requirement they are eligible to open a retirement plan. What some adults don't even know is that by starting a Roth IRA or any other retirement plan you can be a multimillionaire when you retire. Assume from 15 years old to 22 you put $50 each month ($600 annually) into a Roth IRA, you then graduate from college and receive a job paying $40,000 after tax, which you put 10% into your Roth each year until you retire. Assuming your income never changes, if you were to retire at 65 years old you would have a remarkable $6,571,557 and owe no taxes on them. (Assume an average return of 11.69%)

We all want to be set up for success but by not teaching the younger generation these simple concepts we are doing the complete opposite.
Ryan M. Nguyen is a Broker Associate at Keller Williams. He is a part of Carr Peck & Associateswhich has been recognized locally and nationally as an expert in real estate. Driven by his passion for real estate he strives to show the world what his generation brings to the table. For more information feel free to contact him or call 303.828.8720

Photo provided by Google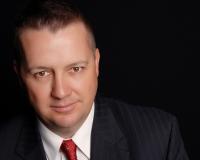 Author:
Jason Peck
Phone:
720-446-6301
Dated:
August 26th 2014
Views:
632
About Jason: ...