Is That Real Estate Website Worth Trusting
In today's real estate market you can find everything online, right? At the tip of your fingers, right? Almost. Yes, there is a plethora of information in the palm of your hand that you can summon as quickly as you can blink. And because of that, everyone and their sister believes they are experts at everything. Especially real estate.
Because certain real estate websites with wild inaccuracies are readily available, we trust their word as truth. We know that it is false when a health website says your sneeze is an incredibly rare form of bone disease. And that is why we just let a sneeze remain a sneeze. So why do we believe a real estate website that says our home is worth more than any other recorded home sale in our neighborhood? Why do we trust those websites and not reach out to a Real Estate Professional?

(Here is this Real Estate Professional's website for Denver homes for sale: Click Here)
Realtors are trained to keep a sharp eye on trends and prices and market activity. It is their job to know this information and be a solid resource for anyone who wants or needs it. You are not going to trust your plumber to give you a root canal, so why trust a website to tell you what your home is worth? Has that website been inside of your house? Has that website been inside of any of the other houses in your neighborhood? Is that website providing you information on upcoming legislation that could affect your neighborhood's growth and home values? I'll let you answer that.
(Do you want to set up a consultation with this Real Estate Professional? Click Here)
What is it going to cost you to reach out to a Real Estate Professional for their educated insight? What is it going to cost you to ask for their input? Any Real Estate Professional worth their salt will be happy to sit down with you (for free) and answer any of your questions. And if you are not sure of who to call, why not start with me? 720-773-0912.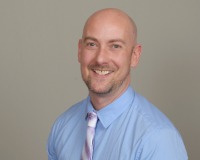 Author:
Ryan Rose
Phone:
720-441-3855
Dated:
February 12th 2018
Views:
222
About Ryan: As a Denver Realtor, I am in love with what I do. I was inspired to pursue the real estate professio...