Investors Buy Foreclosed Homes – Sometimes!
Investors buy foreclosed homes – sometimes! With the Fed having announced its intention to hold interest rates near 0% until at least mid-2015, even very cautious investors are recognizing that this provides a rare opening. If ever there were a time to start a real estate portfolio, it's hard to imagine a better one.
For many, the first question is whether there is still an opportunity to buy foreclosed homes in Centennial Englewood Parker. That answer is yes, for sure – but that is not always the only strategy that will get you to your goal.
It all depends on you.
Before we can develop your strategy, you first need to decide which type of real estate investor you wish to be:
The Fix-and-Flip Investor - This type of investor is handy (or has a lot of contacts who are), and is familiar with remodels and improvement projects. Usually, at least part of the goal is to create an income stream from the investments. This investor buys a property at the lowest price possible, improves it, and sells at a profit as quickly as possible. This investor may have one or more projects going at a time -- with or without loans on the properties. This is the more hands-on type of investor.
The Buy-and-Hold Investor – This investor need not have a high degree of familiarity with real estate (as long as he or she has a source for accurate market advice), and plans to use the real estate portfolio for its long-term wealth-building potential. This investor may or may not buy foreclosed homes – the goal is to buy property at a price that, when rented, will generate cash flow that makes financial sense. This investor often takes loans on properties. This can be the least-involved kind of investor after purchase – especially if a property management company handles the day-to-day details.
Whether you are looking to buy foreclosed homes in Centennial Englewood Parker, or to capitalize on one of the bargains now available in the traditional market, cool-headed, informed decision-making is at the core. If you are also looking for an agent to be by your side supplying up-to-the-minute market data, give me a call. We can talk about your goals, and come up with a buying plan that matches your investing style. We work with all types of investors in the Denver Metro area.
Jason Peck is part of the Carr & Peck Real Estate Experts at Coldwell Banker. He has been recognized locally and nationally as in expert in real estate. Locally he is 2nd in Denver Metro sales out of 5,000 agents and has been recognized by the Wall Street Journal and Real Trends as one of the top selling agents in the country. He is a top 10 agent for Coldwell Banker nationally in homes sold. He is co-author of the National Best Selling Book, "The New Rise in Real Estate". For more information feel free to contact him or call 720-446-6301.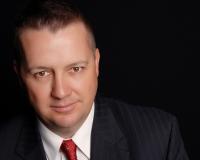 Author:
Jason Peck
Phone:
720-446-6301
Dated:
January 28th 2013
Views:
2,363
About Jason: ...