Investment Real Estate Values Draw Big New Players
Investment real estate values draw big new players into the Denver market. Observers of residential real estate nation-wide have started sounding a new upbeat note. It has to do with the effect of recent shifts in buying and selling — some of which may well affect investment real estate in Castle Rock Centennial Greenwood Village , too.
Castle Rock Centennial Greenwood Village investment real estate has always drawn area residents seeking to profit by owning investment property close to home: properties they can monitor conveniently and with confidence. The one negative has been the assumed general neighborhood effect of widespread rental ownership. When rental home proportions rise within a community, there can be a gradual decline in the area. The reason: residents who own their homes are more careful about upkeep. Renters have less at stake.
Now comes the well-documented increase in investor interest in housing. "Investors Pile Into Housing," according to The Wall Street Journal last week. In addition to the traditional landlords of the past — the retirees, real-estate brokers, doctors and other professionals who still do dominate the market — there are new eager investors: large private equity firms. According to the WSJ, over the past year they have spent billions of dollars buying up single-family homes.
It may have been inevitable due to the same factors that appeal to traditional Castle Rock Centennial Greenwood Village real estate investment customers — namely, home prices that are still relatively low but rising accompanied by rental rates that continue to increase.
And here's the new upbeat note: evidence of a subtle but welcome side effect.
Some residential pockets which had shown visible neglect as a result of foreclosures and the previous home value decline are beginning to look up. In areas where the larger investors are buying, "you're no longer seeing shabby homes that have grass growing up to the doorknob." So investment real estate owned by big budget firms may be benefitting neighborhood homeowners and tenants alike.
If you are eyeing Castle Rock Centennial Greenwood Village investment real estate, your fellow investors and the large investment firms haven't cornered the market yet — there are still good bargains out there. Give me a call: let's arrange for you to see what's available in Castle Rock Centennial Greenwood Village or surrounding areasright now!
Jason Peck is part of the Carr Peck & Associates at Keller Williams Realty. He has been recognized locally and nationally as in expert in real estate. Locally he is one of the top selling agents in Denver Metro out of 5,000 agents. He has been recognized by the Wall Street Journal and Real Trends as one of the top selling agents in the country. He is co-author of the National Best Selling Book, "The New Rise in Real Estate". For more information feel free to contact him or call 720-588-3110.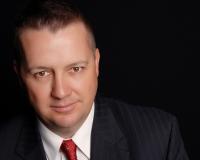 Author:
Jason Peck
Phone:
720-446-6301
Dated:
April 4th 2013
Views:
1,631
About Jason: ...