Improving Curb Appeal
We've all driven around neighborhoods and there always seems to be that one home that pops out at us. Curb appeal does so much more than simply make your house look nice. Improving your homes curb appeal can not only increase your homes value but the value of all the homes around you, help sell your home much faster, lower exterior maintenance, reduce cooling and heating bills as well as deter criminals. Here are a handful of ideas to turn that raggedy old home into a head turning, jaw dropping home you know it is.

1) Door color - The main entry door is typically the focal point of every home, so by painting the door a more vibrant color, will result in the home standing out.
2) Replace old hardware - House numbers, door locks, mailboxes and lighting are all things that can make your home more aesthetically appealing.
3) Symmetry - Making your home more symmetrical i.e. placing light fixtures on both side or an accent on the door will make your home more eye pleasing.
4) Lighting - add lighting to your walkway will not only make your home pop during the night but also increases safety.
5) Mailbox - One of the main accents to every home whether you realize it or not it draws a lot of attention. By painting the post to match your home and add similar trimmings will make the mailbox more appealing.
6) Gutter/downspouts - Overtime most gutters will begin to wear and paint will most likely start chipping off. By replacing the gutter/downspouts it will help you home look new. Copper gutter while more expensive and a very unique look that is sure to turn heads.
7) Paint/trim/siding - the most obvious over time your home will begin to crack and chip that is why it is crucial to regularly touch up the exterior to keep it looking new.
8) Tiling - Tiling the door step will not only make your home very unique and look better but it will show all of your guest just how creative you can be.

The list goes on and on but all of the things listed above are relatively inexpensive but can add thousands of dollars to you home value.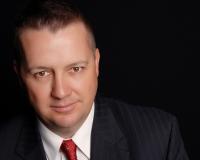 Author:
Jason Peck
Phone:
720-446-6301
Dated:
October 8th 2014
Views:
529
About Jason: ...