How To Get In 10000 Steps A Day
I'm sure you've all heard that you should be getting in at least 10,000 steps a day. That's right, 10,000 steps, which is ALMOST equal to 5 miles...per day. If you're like most people, you're wondering how its possible to fit in a full day of work, chores, making dinner, running errands, 10,000 steps and keeping your sanity. But believe it or not, it can be done, and it can be done relatively easily! The key is to walk MORE and sit LESS, easy enough... if done wisely.
(Image: http://www.270net.com/)


Physical activity is one of the most beneficial things we can do for our mind, body, and health. According to the Centers for Disease Control and Prevention (CDC), walking 30 minutes 5 days a week totaling 2 hours and 30 minutes each week can help keep you healthy, prevent disease, and be done with friends, pets or loved ones!
(Image: http://www.visitkitsap.com/)

Here are several tips to get your steps in and begin your walk to a healthy lifestyle!
Park in the back of the parking lot and gain those extra steps into the building

Take the stairs

Use your lunch break to walk around outside and get some fresh air

Drop your little's off at sports practice and take laps around the field instead of sitting in the car

Host a walking work meeting

Take a walking break (even if it's just to the bathroom) every hour while you're at work

Schedule a morning or evening walk with the family to catch up on each others days

Wake up 30 minutes early to take a walk and listen to your favorite music

Take your pup to the dog park and walk around the perimeter with him/her a few times

Take your 30 minute phone call with your mom to the sidewalk and walk it out!

Play with your kiddos

Walk to nearby stores instead of driving

Make your furry friend your walking buddy

Walk around our open house on Friday, 9/23 from 4pm-6pm at 4779 Desperado Way, Parker, CO 80134
Jordan White
REALTOR®
The Jason Peck Group at Keller Williams Realty Downtown
Cell: 303.525.0772
Office: 303.539.5700
901 Auraria Pkwy Suite 301 Denver, CO 80204
To search for properties throughout the Denver Metro Area click HERE
For a FREE online value of your home click HERE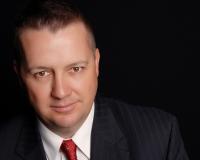 Author:
Jason Peck
Phone:
720-446-6301
Dated:
September 18th 2016
Views:
323
About Jason: ...