How Denver Real Estate Investors Use Their IRA
You read the title right, in case you missed it, there is at least one widely overlooked Centennial and Greenwood Village real estate investment possibility that can be available to active IRA holders. Especially if you are among those who look at the current Centennial and Greenwood Village real estate market and find numerous investment possibilities with significant long-term upsides, the Self-Directed IRA option can be worth looking into. Some of the broad outlines of how it works:
1. The right IRA custodian
Custodians are trustees who hold self-directed IRA assets and file documents with the IRS. Denver real estate purchases are considered 'non-traded' assets -- and not every IRA custodian allows for them. You may need to find one who does.
2. Use only IRA funds
All costs associated with your real estate investment must be paid using funds from the self-directed IRA. These can include property management expenses (if you use the property as a rental), taxes, repairs, and insurance. Using IRA funds for any personal expenses or personal benefit will lead to penalties.
3. Guard your interests
Be careful to play by the rules. For instance, you cannot involve a spouse, family member, or company in which you have a 50%+ interest; nor may you reimburse yourself for work you do on the property (including the reporting and other administrative requirements).
According to Fox Business News, many people are using self-directed IRAs to purchase non-traded assets like real estate. Since there are significant limitations as well as advantages, it is all but mandatory to consult a qualified accountant or legal professional before proceeding. If it looks as if the advantages predominate, it will be time to go about finding the right Centennial and/or Greenwood Village property for your investment…time to contact me!
Jason Peck is part of Carr, Peck & Associates at Keller Williams. He has been recognized locally and nationally as in expert in real estate. Locally, he is one of the top selling agents in the Denver Metro Area out of 5,000 agents and has been recognized by the Wall Street Journal and Real Trends as one of the top selling agents in the country. He is co-author of the National Best Selling Book, "The New Rise in Real Estate". For more information feel free to call him at 720-588-3110.
photo provided by freedigitalphotos.net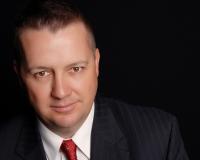 Author:
Jason Peck
Phone:
720-446-6301
Dated:
March 1st 2013
Views:
2,898
About Jason: ...