Housing Momentum on Course to Continue
Is the Housing Momentum on Course to Continue? It may be a little early to start putting the champagne on ice, but looking over November's releases of housing reports gives us a fairly good idea of how our Centennial Cherry Hills Village Greenwood Village and Parker housing picture for the year 2012 is likely to end up.
"The housing recovery that started earlier in 2012 continues to gain momentum," according to CoreLogic's Chief Economist. The monthly data report covered final national numbers for October (a year-over-year rise of 6.3%) as well as a probable 7.1% increase for November. CoreLogic was also "seeing an ongoing strengthening of the residential housing market" as well as "improving buyer demand." Denver Metro Area housing watchers might have assumed that the aftermath of Superstorm Sandy would have put a big dent in the national outlook, but apparently that effect may be less than anticipated.
If CoreLogic's take was not quite definitive enough to trigger an early break for the bubbly, there was additional news from the financial soothsayers. Seekingalpha.com stayed with its months-long view that "there are immediate long-term opportunities for homebuyers," while Barron's quoted RDQ Economics' John Ryding's pronouncement on the housing market: "the recovery is running ahead of our expectations…"
Meantime, the Wall Street Journal was blogging about the 'Five Reasons Home Prices Have Been Rising' – including favorable affordability, lowered levels of distressed sales, and rising rent levels. They also pointed to plunging inventories that "see more buyers chasing after fewer properties."
Of course, the complete Centennial Cherry Hills Village Greenwood Village and Parker housing picture for the full year won't be known until December is in the books. But considering how the year has treated us so far, it might not be too soon to stash a bottle or two of the good stuff in the fridge after all!
Blog : Housing Momentum on Course to Continue
Jason Peck is part of the Carr & Peck Real Estate Experts at Coldwell Banker. He has been recognized locally and nationally as in expert in real estate. Locally he is 2nd in Denver Metro sales out of 5,000 agents and has been recognized by the Wall Street Journal and Real Trends as one of the top selling agents in the country. He is a top 10 agent for Coldwell Banker nationally in homes sold. He is co-author of the National Best Selling Book, "The New Rise in Real Estate". For more information feel free to contact him .
Photo provided be www.freedigitalphotos.net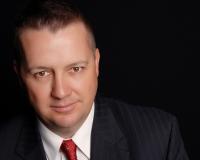 Author:
Jason Peck
Phone:
720-446-6301
Dated:
December 12th 2012
Views:
1,404
About Jason: ...