Home Inspections Can Save Your Sanity
Most people when buying a home don't hesitate to get a home inspection because they want to make sure that there aren't any big, expensive issues that maybe lurking out of site ready to drain their bank accounts. Remember the movie "The Money Pit"? It might be funny if it happens to someone else, but when it happens to you it's anything but funny. But when it comes time to sell your home, too many sellers never even consider getting a home inspection and can get completely blindsided by a big issue from the buyers property inspection that they never even knew existed. Wouldn't you rather know about any potential problems first and resolve them or disclose them before the buyer finds them and your deal falls apart?
I can't recommend this strongly enough for sellers, especially those with homes that are 50+ years old. I recently had a listing that was built in 1888 that the sellers had been living in for 20 years and had no issues with the home in all of those years. When the buyers did their property inspection, which included scoping the sewer line, they found a number of issues that my sellers were completely unaware of. The biggest issues were that the main sewer line from the house was broken in 3 places as well as there being 2 grease traps in the system, and that the electrical panel was allowing water and debris inside which was causing oxidation on the wiring inside. To fix both issues, the sewer line and electrical panel have to be brought up to current building code. Cost alone for these 2 issues was nearly $12,000 which came as quite a shock to my sellers. If we had done a property inspection before we put it on the market, my sellers would have had the option to fix it and avoid the issue entirely, or disclose it to the buyer and price the house appropriately and let the buyer decide what they want to do.
They say that knowledge is power, and knowing any and all potential issues with your home before putting it on the market gives you the seller a much stronger negotiating position with the buyer since there won't be any surprises, and gives both the buyer and seller peace of mind knowing that the deal won't fall apart because of any physical issue with the home.
So if you're looking to sell a home in some of the older, historic areas of Denver, save yourself the stress and frustration and have your home inspected BEFORE you put it on the market. You will thank me later.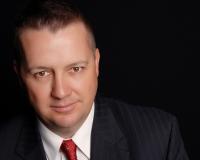 Author:
Jason Peck
Phone:
720-446-6301
Dated:
January 4th 2013
Views:
597
About Jason: ...