Home Improvements That Return the Most Money
If you are currently a home owner in Littleton, before you do any home improvements you may have been considering you might want to think about which projects will return the most of your money when it's time for you to sell.
According to the recent 2013 Remodeling Cost vs Value Report, exterior improvements provided the most return on your money. Improvements such as replacement windows, siding, and exterior doors change the home's curb appeal which is what any potential buyer will see first, and makes a great first impression. The single replacement project that netted the greatest return is a steel entry door which will return 85.6% of the cost upon resale and best of all, this was the least expensive change in the report with an average cost of just $1,100.
Also landing in the top 10 of exterior improvements were three different replacement siding projects. This included fiber cement siding which is expected to return 79.3% of cost, vinyl siding was next, which should return 72.9% and finally foam backed vinyl came in with a 71.8% return on investment value. Two other door replacement projects came in among the top things to do. Doing a midrange or top of the line garage door replacement are both expected to return 75% of money spent. How many times have you driven down a neighborhood street where every house had virtually the exact same kind of garage door? For me, very often and the few times I have come across a home that has upgraded their garage door to something different than all their neighbors, it really makes their home stand out from all the others.
If you would like to read the full report, visit www.costvsvalue.com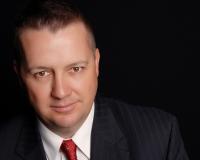 Author:
Jason Peck
Phone:
720-446-6301
Dated:
January 30th 2013
Views:
659
About Jason: ...