High Time for Improving Homes in Parker
Ah, November! Down every street we see the familiar sight of homes in Parker, yards displaying evidence of the fall leaf drop and -- yikes! -- Winter is coming!
Beyond the unavoidable home maintenance issues: leaks in roof, cracks in windows, heating system checks, fall is also the best time to consider other, less obvious improvement projects. Whenever the weather (and busy schedules) allow, whether or not yours is one of the homes in Parker that will soon have a 'For Sale' in its front yard, a few less attention-demanding home improvement ideas that could merit your attention:
Fireplace Inspection! A crackling fire is a worthy antidote for winter blahs, but if you have a good, old-fashioned wood-burning fireplace, when is the last time you actually had it inspected? Experts say that chimneys should be examined annually for cracks, blockages, and ventilation issues.
Flooring Renewal! If you have one of the many homes in Parker that features beautiful hardwood floors, refinishing them may not be high on your To-Do list this fall. Yet whether you are considering selling anytime soon or not, consider the advantages of re-finishing floors sooner rather than later. With the holidays on the way, who doesn't want a home in sparkling shape for entertaining? The look of floors has an outsized impact on the way a home appears. And if you have been thinking of actually replacing any flooring, according to George Moore, a contractor and chairman of the National Association of Home Builders (NAHB) Remodelers, "Some types of flooring adhesives need the temperature of the house to be between 75 and 80 degrees. It's for that glue to adhere properly. Cold air can be a little more damp and can stop the glue from drying properly, so you could have a bonding problem." With energy prices rising, replacing flooring now may be a more practical solution than in the depth of winter.
Painting! For the same reason, homes in Parker that could use a protective exterior painting should be attended to now – at least if temperatures hold within recommended limits. Indoors, once it's time to crank the heat, other reasons apply. A heated home means closed windows and re-circulating air – far from ideal conditions for anyone trapped indoors with the smells and paint fumes. Moreover, should a significant amount of cold air enter through doorways or windows, it could negatively affect proper drying.
The bottom line? Because many improvement projectsare well suited for the fall, it is also true that contractors and vendors are busiest this time of year. So, if you're thinking about any that take outside help, get on the books now! Whether you're looking to sell a home in Parker -- or just keeping yours in top shape, this is a great time to get started. I'm here, too, whenever you feel like chatting about Parker real estate!
Photo courtesy of www.quickenloans.com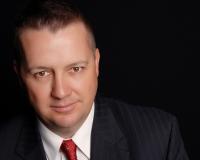 Author:
Jason Peck
Phone:
720-446-6301
Dated:
November 23rd 2012
Views:
1,304
About Jason: ...