Greenwood Village Real Estate
Greenwood Village Real Estate 2013 could be the year we get off our hands. The holiday décor is down; neighborhood kids are back in school; January's social calendar looks amazingly clear (compared with the previous two months, anyway)… so, what now? One suggestion I might offer: put some serious thought into acting on those financial New Year's resolutions – at least the ones dealing with your Greenwood Village real estate plans.
Doing so would dovetail nicely with my own New Year's prediction, one I share with many credible real estate watchers:
2013 is the year buyers and sellers are going to really get serious about real estate.
According to Money Magazine on CNN's website, the housing market rebound is here. Among other sources, they site the Mortgage Bankers Association forecast that "more and more house hunters will start coming off the sidelines." They expect total dollars going to new home loans to jump a heart-thumping 55%!
For five years, Greenwood Village homeowners weathered the storm of the credit crisis as well as could be expected; then came marked improvement in 2012. At last count, there were approximately 1.8 million homes for sale nationwide (half the number at the market's deepest divot).
While no one expects real estate prices to see crazy red-hot double-digit increases in 2013, it is encouraging to see the worst in the rear-view mirror. And with optimism about residential real estate now broadening into general public awareness, we seem to be looking at a fresh arena for homeowners who are finally able to consider selling again…and for buyers who are past waiting for 'the bottom'.
The message to prospective Greenwood Village home buyers and sellers this January echoes the sentiment of Money magazine, which answered the question, "Why, as a prospective home seller or buyer, you need to stop sitting on your hands"!
Whether or not your own New Year's resolutions involve Denver real estate, it is a propitious time to give me a call. We can start the conversation about your real estate goals and how current 2013 market opportunities fit them!
Jason Peck is part of the Carr & Peck Real Estate Experts at Coldwell Banker. He has been recognized locally and nationally as in expert in real estate. Locally he is 2nd in Denver Metro sales out of 5,000 agents and has been recognized by the Wall Street Journal and Real Trends as one of the top selling agents in the country. He is a top 10 agent for Coldwell Banker nationallyin homes sold. He is co-author of the National Best Selling Book, "The New Rise in Real Estate". For more information feel free to contact him or call 720-446-6301.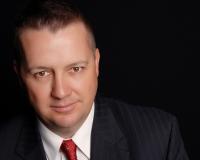 Author:
Jason Peck
Phone:
720-446-6301
Dated:
January 10th 2013
Views:
1,872
About Jason: ...