Green Valley Ranch On the Road to Recovery
Green Valley Ranch is a planned housing community in the north east part of Denver, just south of DIA off of Pena Blvd. The housing downturn that started in late 2007, caused a great deal of people to lose their homes to foreclosure which drove down home values in the area as much as 45%.
About a year ago, I did a property valuation for a friend of mine who lives in the community. His home is a 3 bedroom, 3 bath 2 story home with a little over 1800 square feet. At that time, recent sales in the area had the home valued at $162,000 which is about $15,000 less that he paid for it just 2 years earlier. Last week, he and his family have decided to move and called me to come over and talk about selling their home. Since then, the real estate market has changed drastically. Up until recently, there was a large glut of homes available for sale in the area giving buyers a lot to choose from. Now, there are only a handful of homes available. This low inventory, combined with a strong buyer demand due to the current historically low interest rates, has driven up home values in the Green Valley Ranch area. The market evaluation I did last week for his home showed the value of his home between $180,000 to $190,000, which is now more that what he paid for the home and he will be able to walk away from closing with cash in his pocket.
This bodes well for all of the Denver metro area, since the area that was hardest hit in the housing downturn is now seeing home price increases, you should see positive home price increases in your neighborhood too. Here's to a very optimistic looking 2013!!!
If you're interested in knowing the current market value of your home, give me a call anytime for a no commitment home evaluation.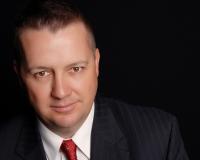 Author:
Jason Peck
Phone:
720-446-6301
Dated:
January 27th 2013
Views:
727
About Jason: ...