Get More For Your Home
The Denver real estate market is really hot right now. With the limited inventory now is a great time for sellers to get a great return on their initial purchase price. In an effort to do that sellers still need to put their home the best position to sell. Sticking a sign in the yard and praying for a good offer will still leave money on the table.
What can sellers do besides an adding upscale kitchen and having an open concept? Surveys by theNational Association of Home Builders and homebuilder PulteGroupshed some light on a few of the latest in-demand amenities.
1. Walk-in closets:Large closets, particularly in the master bedroom, is among one of home shoppers' top priorities, according to the NAHB survey of builders and remodelers. Indeed, 31 percent of 1,000 home owners recently surveyed by PulteGroup said they'd sacrifice another household feature in order to have his-and-hers closets in the master bedroom.
2. Luxurious laundry rooms:Buyers are looking for more than just a place to stick their washer and dryer. They want upgraded laundry rooms – complete with skylights, built-in ironing boards, space for folding clothes, extra storage, and upgraded appliances, according to the NAHB survey.
3. Energy efficiency:Home buyers are looking to cut utility costs, and energy efficiency appliances and products can be one way to do that. Low e-windows, Energy Star appliances, and programmable thermostats are more in demand among home shoppers.
4. Great rooms:These large open spaces that often merge dining rooms, living rooms, and kitchens continue to be in high-demand among home shoppers, according to NAHB's poll of builders. "Great rooms are wonderful places where everyone in the family can sit around, or where the kids can do their homework while you get dinner ready," Stephen Melman of NAHB toldMainStreet. "Today's great rooms are large, bright and just make you feel good being there."
5. Taller first-floor ceilings:More home buyers want the first floor to stretch beyond the typical eight-foot ceiling. They're asking builders for nine-foot ceiling heights. The taller ceilings can open up living rooms, dining rooms, and other spaces on the first floor. But home shoppers say they can do without the cathedral ceiling in the family room, which can be too costly to heat and cool. Also, they aren't preferring the higher ceilings on the second floor, which many home buyers say they want to feel more cozy, Melman says.
Taking into account the above can really help add thousands of dollars to the purchase price on a home.
Michael Kane is a Broker Associate at Keller Williams. He is a member of the ColoradoHomeClick Team that is recognized locally and nationally as in expert in real estate. Locally he is a member of theDenverMetro Association of Realtors. Nothing brings him more joy than making his client's dreams become a reality! For more information feel free to contact him or call 303-717-9284.
Information provided by realtor.org. Image courtesy of google.com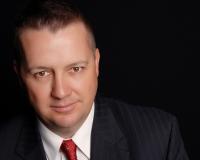 Author:
Jason Peck
Phone:
720-446-6301
Dated:
February 18th 2015
Views:
563
About Jason: ...