First Time Buyers Line Up Those Ducks
First Time Buyers Line up those Ducks! It can happen when you least expect it: an opportunity unexpectedly opens up – and you suddenly realize that the time to become a homeowner is here! It may happen when the landlord of the Centennial Greenwood Village Castle Rock home you've been renting suddenly decides it's time to sell. Or, during a search for a rental, you happen upon a new Centennial Greenwood Village Castle Rock listing that's such a bargain you'd be crazy not to snap it up!
For Denver Metro Area first-time buyers, unexpected opportunities like these may be the first time they seriously entertain home ownership. If that's the case, they may well be disappointed.
The fact is the time for first-time buyers to start planning is well in advance.
Job One is to take very seriously the sometimes arbitrary-seeming Rules of the Road for credit scoring. Money Magazine recently reported the average FICO credit score for denied conventional loan applicants was 729…a pretty darn good score for anything else. The score on approved loans was 762 -- after an average 21% down payment!
Successful first time buyers have kept their options open by lining up their ducks well in advance -- completing at least two mandatory steps. For anyone who hasn't done so, right now would be the appropriate time to start!
1. Get your accounts in order. If it comes time to pull the trigger, every bank will look closely at every bank account you have. They look for "seasoned" funds, meaning cash that has been on hand for at least three months (sometimes six), untouched. First time homebuyers will have established the total amount needed for a down payment -- or have a clear trail of the origin of the assets they will sell to get it.
2. Check your debt. Banks are looking for a debt-to-income ratio of no more than 33%. If you got a little too festive with your credit cards during December's holiday season, start paying down those balances.
Buying a first home is an exciting decision that can be as fun as it is stressful. Having prepared in advance will accentuate the fun part, just as having the right agent by your side will, too. If and when the opportunity to become one of our Centennial Greenwood Village Castle Rock first time buyers presents itself -- or even if you have any questions about how to prepare -- give me a call!
Jason Peck is part of the Carr & Peck Real Estate Experts at Coldwell Banker. He has been recognized locally and nationally as in expert in real estate. Locally he is 2nd in Denver Metro sales out of 5,000 agents and has been recognized by the Wall Street Journal and Real Trends as one of the top selling agents in the country. He is a top 10 agent for Coldwell Banker nationallyin homes sold. He is co-author of the National Best Selling Book, "The New Rise in Real Estate". For more information feel free to contact him or call 720-446-6301.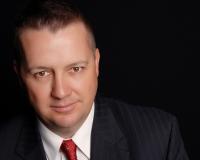 Author:
Jason Peck
Phone:
720-446-6301
Dated:
January 17th 2013
Views:
2,089
About Jason: ...