Finding The Almost Perfect Home In Littleton
As Realtors, we wear many different hats: negotiator, peacekeeper, psychologist, etc. There's a special emphasis on psychology as many buyers in Littleton, Aurora, Westminster, Denver and everywhere in between need our help getting out of their own way in order to find the perfect home. In a housing market where over 50% of homes go under contract within 1 week of being on the market, a buyer must be agile and flexible to get the home they want. By remembering these points, you can go from home looker to home owner

1. The "Perfection" Myth

Home buyers, especially first time home buyers, think the perfect home is out there. Guess what…it ain't! In all the years and all the clients I have sold to, I have never sold a home to someone who did not have 1 thing they didn't like. Even people who build their own homes tend to have a thing or two they would have changed after completion. There's no such thing as a 100% perfect home. If you can find 85% of your wants and needs, you are all set!

2. The "Move-on" List

Before you ever start looking, you need to create your "Move-on" list. By this I mean, what are the few things that you MUST have and if a home doesn't have them, you will move on. Decide what those are and stick to your guns. That way, if a home has all of your "Move-on" criteria, you know its on the short list.

3. The courage to change the things you can…

Alcoholics Anonymous teaches the Serenity Prayer: Grant me the serenity to accept the things I cannot change, the courage to change the things I can and the wisdom to know the difference. This actually applies pretty well with homebuyers. There are certain things in a home you cannot change, such as location or layout (if you don't count knocking out walls). There are things you can change however: countertops, paint colors, carpet vs. hardwood, etc. In a severe Seller's market like we are in right now, Buyers are learning to accept more things they might otherwise not accept. Know the difference between what is easy to change and what isn't.

4. Know Your Numbers

This is a point buyers often don't think about. Homes are appreciating at a healthy clip year over year. Also, most economists agree interest rates will rise within the next 12 months. With this said, you have to start thinking about these things together. For example, say you decide not to buy a $300,000 house because of the counter tops, which, for example's sake, we will say cost $10,000 to replace. If you decide not to buy the house and wait a year, you lost out on the appreciation you would have made, which the Case Schiller Index recently pegged at 9.1% last year for Denver. Also, interest rates raise .5%, you will be able to afford less house, which could be $15,000 for example. So you can either budget for $10,000 countertops or lose out on $42,300 ($27,300 in home appreciation and $15,000 in lost purchasing power). I won't even get into the tax incentives and other benefits.

The point is, save up for the countertops. We as a society have become slaves to instant gratification and having everything "your way". However when it comes to buying a home, being realistic and making sacrifices will payout huge dividends in the long run. Call me today to learn more reasons why buying now is in your best interest!

Curious what your home is worth? Use our FREE online valuation tool Click Here !

Matthew Koller is part of the Carr Peck & Associates at Keller Williams. Carr Peck & Associates have been recognized locally and nationally as experts in real estate. Locally, they are Realtor Roundtable Recipients with Denver Metro Association of Realtors. Nationally, they have been recognized by the Wall Street Journal and Real Trends as one of the top selling agents in America.

Photo courtesy of www.frontdoor.com and google images.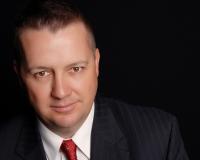 Author:
Jason Peck
Phone:
720-446-6301
Dated:
May 4th 2014
Views:
3,069
About Jason: ...