Fall Home Maintenance
Fall is just around the corner (September 22nd to be exact), which means pumpkin everything, hot cider and scarves! BUT, it also brings along a list of home maintenance to-do's to get ready for the season. If you're like many, you may have no idea what to do next...no need to stress! Here is a simple checklist to help us all out:
Source: Houselogic.com
1. Store your mower
Either run your mower dry before stowing it or add stabilizer to your gasoline can to keep spare gas in good condition over the winter. Be sure to run the mower for five minutes to make sure the stabilizer reaches the carburetor.
2. Store hoses and turn off outdoor water
Remove and drain garden hoses from outdoor faucets store them in your she or garage and turn off any shutoff valves to water supply lines that lead to exterior faucets.

3. Blow out your sprinklers
Call your local sprinkler company and they can do this for you for a small fee.
4. Seal cracks around doors and windows
Grab some exterior caulk from your preferred hardware store and make way around the exterior of your home to seal up and cracks between windows, door frames, etc.

5. Clean out our gutters
Grab your ladder and clear out those gutters!
6. Check out your roof
Make sure there are no signs of damage: shingles that are buckled, cracked, missing, or rusty. Any damage should be fixed/replaced as soon as possible!
7. Direct drainage away from your house
Make sure soil is sloping away from your house to keep water from soaking the soil around your foundation
8. Service your furnace
Call a heating and cooling company to tune your furnace for a reasonable price.
9. Prune your plants
Keep tree limbs and branches at least 3 feet from your house to protect your home from damage in inclement weather

10. Look up your chimney for blockages
Grab a flashlight and look up for branches, birds nests, or any thing else that may be blocking the chimney.
Jordan White
REALTOR®
The Jason Peck Group at Keller Williams Realty Downtown
Cell: 303.525.0772
Office: 303.539.5700
901 Auraria Pkwy Suite 301 Denver, CO 80204
To search for properties throughout the Denver Metro Area click HERE
For a FREE online value of your home click HERE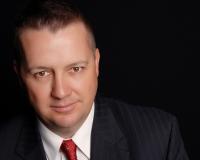 Author:
Jason Peck
Phone:
720-446-6301
Dated:
August 31st 2016
Views:
342
About Jason: ...