Expect the Unexpected in Parker and Highlands Ranch
This is truly an interesting real estate market we are navigating. I have been and continue to work with numerous clients looking in the Parker, Highlands Ranch and other areas of south metro Denver. These past several months have taught me a few things about the market and ways to best prep my clients.
1. Getting a Loan: An Exercise in Patience
There's a phrase I keep hearing from my clients who have bought homes before: "It sure wasn't like this when I bought a home". Since the financial crisis of a few years ago, the mortgage industry has experienced a major overhaul. Gone are the days of 'stated income, no-doc loans'. Lenders want to see everything now and they want to see it in triplicate!
One of my clients looking for a condo in the Parker and Centennial area recently commented to me, "The lender we are working with keeps requesting all these documents from us. It's so frustrating!" The thing to keep in mind about getting a loan currently is that not only have lenders tightened up their lending standards, but they also must comply with recent guideline changes. The best thing a buyer can do is just comply with the lender's requests, as every document they request serves a purpose.
2. Closings Aren't Always Set in Stone
When I help my clients place an offer on a property, I always makes sure they understand one fact about contracts: the dates and deadlines of a contract are solid, yet fluid. They are solid in that what is written in the contract must be acknowledged and followed. However, these same dates and deadlines may need to be changed. Often times its because lenders need more time, however there can be other reasons. If buyers and sellers understand this fact, it goes a long way towards keeping things on an even keel. One of my clients who just bought a property in south Parker had to push her closing out four times. Now this is an extreme example, but the point is to be prepared that closings may need to be pushed out for various reasons.
3. You Can Have Two Winners in a Transaction
I know some people might disagree with me on this point, which is fine. I have found, however, real estate transactions work best with both sides compromising. Buyers think every house is way too high priced and sellers feel their property is worth every penny, especially in high demand areas like Littleton or Highlands Ranch. Sometimes it's helpful to remind clients that buying a house does not have to be a high drama process. When buyers and sellers work together, both sides can get what they want out of the deal. Does this mean you don't need to work with a strong negotiator? Absolutely not! You want to make sure you are working with someone who is fighting for your best interests. My point is there isn't necessarily need to be a winner and loser in a transaction.
Buyers who understand these key facts before starting the transaction usually have a less stressful transaction.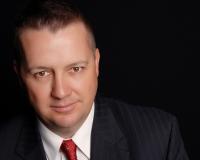 Author:
Jason Peck
Phone:
720-446-6301
Dated:
September 23rd 2012
Views:
707
About Jason: ...