Do You Have Fishiing On Your Mind
Fish on the brain lately? You're not alone. Its a symptom a lot of Coloradans get this time of year. Here are some great spots near the Denver metro area that are easily accessible and great places to throw your line out. 1. Sloans lake.
Although you could fish just about all year long in this Beautiful state, you may see higher numbers of fish from April thru june. What a great time to take a short drive or bike ride to sloans lake and toss in the hook. or maybe you want to get the boat on the water for the first time this year and bring some catfish or carp back home with you. No matter what kind of fisherman you are, you are likely to have a good experience. And just to add to how great of atmosphere there is at Sloans lake even if it wasn't your most productive day on the water, There are some great places to enjoy some good food or a nice cold one very near by being conveniently located at 26th and Stuart.

2. Berkeley lake.
Trout, crappies and large mouthed bass are stocked in this lake in the city. Right at i-70 and Sheridan Berkeley lake is a great place to fish whether your a pro or just looking for a fun sunday afternoon with the family. Nice lake to check out.
3. Aurora reservoir.
Located 1 mi. east of Gun Club rd on Quincy. There are quite a few different fish stocked by Colorado parks and wildlife at this location such as, small mouth bass, largemouth bass, trout, walleye, crappie, tiger muskie and perch to name a few. They also are proud to say they have grown 4 state record fish, Catfish, small mouth bass, tiger muskie and white sucker.

4.Cherry Creek Reservoir.
Cherry Creek boasts some pretty large game fish, including rainbow trout, brown trout, walleye, crappie, largemouth bass, wipers, and yellow perch. Great place to visit and perfect for a stay-cation/camping trip. After you have had enough of pulling out 28" walleye, and 12" trout for the day, check out some of there other amenities like, Model airplane flying, 12 miles of trails for bike riding, jet skiing/water skiing, horseback riding, birding and watching the wildlife. There is even a shooting range. If you are the only fisherman in your group, no worries there is something for everyone at cherry creek park and you don't have to go very far to get it.

5.Washington Park Lake.
S Downing at W Louisiana. There are three lakes at wash park. smith lake (on the north side), Grasmere lake ( on the south side) and then there is the smaller lilly pond which is great for the kids.



There are plenty more that could be on this list, but these are a good place to start, other fishing spots to check out are Centennial park lake, Chatfield reservoir, Jim Baker reservoir, Quincy reservoir, Bear Creek lake, Barr lake and Evergreen lake. Get out and enjoy this beautiful city and state and have a great spring!
Sources of pictures:themarinaatcherrycreek.com,gnatoutdoors.wordpress.com,commons.wikimedea.org,youtube.com,coloradophotosource.com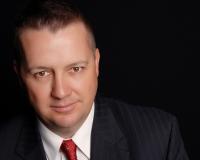 Author:
Jason Peck
Phone:
720-446-6301
Dated:
April 5th 2018
Views:
237
About Jason: ...