Differentiate Yourself in Multiple Offer Situations
Many of our clients have recently expressed to me their frustrations about finding a property they love only to find out there are multiple offers on the house. While my clients are primarily looking in Aurora, Parker and Centennial, this is a fairly common scenario throughout the Denver metro area. While some agents might have a negative outlook in this scenario, I encourage my clients to make an offer. As they say, "You miss 100% of the shots you don't take. If you find yourself in one of these scenarios, follow these simple steps and put yourself in the best situation.
1. Do your homework.
Don't put the cart before the horse. Before you decide to make an offer, you need know a few things. First, you want to know what comparable properties are selling for. The last thing you want to do is to get caught up in the competitive spirit and overpay for the house.
2. Know when to hold 'em, know when to fold 'em
Along the lines of the first tip, you want to decide what the highest amount you will pay for the property and stick to that number. Sometimes that number is set by your lender but ultimately, there is a number. It can help curb the disappointment if someone exceeds that number. If that's the case, it wasn't meant to be.
3. K.I.S.S.
K.I.S.S. – Keep It Simple, Stupid. While this applies in many areas of life, few hold truer than in a multiple offer situation. When making an offer in this situation, understand there are many factors in play. The highest offer won't always cut it. With that said, keep your offer clean, simple and straightforward. Keep the contingencies and conditions to a minimum.
4. Trust your agent
Not all real estate agents are made the same. Leverage their knowledge of the area and experience in these situations to put yourselves in the best position. You want to make sure you are working with someone who has been in these situations before and knows how to negotiate for you.
Give us a call today to find out how we can help you!
Photo courtesy of www.myrtlebeachcondos.net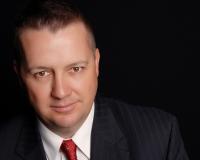 Author:
Jason Peck
Phone:
720-446-6301
Dated:
November 11th 2012
Views:
843
About Jason: ...