Denvers Restaurant Week
If you're from Denver, I'm sure you are aware of Denver's restaurant week! The time that local chefs and restaurants offer new creative bites for locals to partake in. The success behind this 10-day extravaganza is built upon the structure of the week -
Denver restaurant week in 2016 will take place from Feb. 26th - Mar. 6th. During this time diners can sample hundreds of 3-course meals from local restaurants for for one flat price - $30. This is one of the nations largest restaurant collaborations where local Chef's can show their skills!
Check out the list of participating restaurants!
I have chosen 5 of the participating restaurants that I would personally recommend - and here's why!

Lena - Lena is one of the newer Latin-American inspired restaurants that serves a wide variety of Latin-American dishes as well as innovative cocktails and a wide array of tequila! Lena is located at 24 Broadway in Denver in the hot-spot of the Baker neighborhood. The menu during the restaurant week is a bit different from the regular menu, and if you end up stopping in make sure to try the duck meatballs! I know - it doesn't sound to Latin-American, but they are awesome! Make sure to grab a cocktail while you're there too!

Black Pearl - The Black Pearl is a new American restaurant in the heart of the Platt Park neighborhood - right on the SW corner of Florida & Pearl St in Denver. This restaurant has been serving diners for over a decade, and serves Brunch - Dinner. The reason why this place make my list is because of the brunch! Everyone has their favorite spot to go for brunch - and usually the places are packed. This place is usually a little less crowded and of course offers bottomless mimosas!

Elways: Cherry Creek - Of course the restaurant of quarterback who led us to our last Super Bowl Championship before Manning is going to make the list! Elways Cherry Creek is located in the heart Cherry Creek off 1st and University and is a popular spot for Lunch and Dinner. If you ever make the rounds to getting to this spot, make sure to save room for desert and try the Chocolate Chip Cookies! But only if you like almost-not-quite-done warm cookies fresh from the oven...

The Fresh Fish Company - Now I do have to say it has been several years since I have been here, however I do have some good memories. This was the first place I ever had lobster, and I think it may have opened my eyes to sea food (you know, being a "cowboy" from Colorado). The reason why this place makes the list for me is not the great sea food, but maybe more the memories I have coming here as a child for my mom's and grandmas birthday. We would make this place a destination for birthdays as if it is your birthday, you take off the percentage of your age you are turning. Worked great for grandma!

Lola - Last on my list but definitely not least is Lola Mexican fish house. Aside from having several friends who worked here, Lola is an amazing place to stop for happy hour or Dinner. The dished prepared here are fresh, unique, and always very tasty! Lola is located in Lohi close to Little man Ice cream - and is walkable for those living in Lohi/Highlands/Riverfront. If you end up having an afternoon off and want to grab some happy hour, stop by here and don't forget to try the table-side made guacamole!
Which one of these Restaurants would you like to live next to!?
Are you a home owner!? Click here to find out what your home is worth!
Buyer's Specialist Jon Koneman is our Buyer's Specialist who works actively and aggressively to help buyer's find the
perfect home in this competitive market. He is a Colorado Native and will work to find your next home in a neighborhood that will inspire you.
He has built his business on the foundations of amazing customer service, honesty, and loyalty. He has a passion for helping people reach their goals.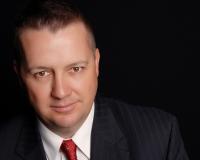 Author:
Jason Peck
Phone:
720-446-6301
Dated:
February 22nd 2016
Views:
759
About Jason: ...