Denvers Hottest Neighborhood 2016
Denver - one of the most sough after cities in the last 5 years. What do you think Denver's Hottest Neighborhoods are!?
We all know that Denver has seen a huge surge of people moving to the state in the last 5 -10 years - and everyone has their speculations on what has caused the movement. Of course there are a few obvious reasons, and some others that may not be as apparent. One thing for sure is that home prices whether buying or renting have gone up and up! With more and more people moving in, the demand for homes are much higher than in previous years, especially those close to the city. Some Denver neighborhoods have seen major rise in property values while others have been more stagnant than others in recent years.
Access to the city, walk-ability to stores and restaurants, affordability, safety, and school district are all things that buyers can pay attention to when making a purchase. The affordability aspect has been the main issue for younger, first time buyers looking to make a purchase as well as for many others. Although Denver seems to be getting more expensive by the day, there are still a few affordable pockets to purchase a single-family home. One of the more affordable areas left in Denver is gaining some exposure from a top real-estate website. Redfin says it expects the Barnum neighborhood to be one of Denver's Hottest Neighborhoods in 2016! See the other top neighborhoods in 2016
Barnum has not always been an area that has seen a lot of demand, and or increase in property values comparatively with some other Denver neighborhoods. In fact Barnum has actually been the brunt end of several local blogs in past years. In this Westword blog from 2011, Barnum is actually described as Denver's least desirable neighborhood. The blog goes on to describe how Barnum and the Highlands area of Denver were basically the same demographically around the turn of the century, and that Barnum would never see the growth that Sloans Lake and the Highlands neighborhoods did. At the time that this blog was written, a single-family detached 1000 sqft basic ranch style home in Barnum could be purchased for around $50k-$80k. Now similar homes are selling for $200k+!
A few recent changes in the area could be contributing to the sharp rise in prices. RTD has extended the W line out to Golden which has made access to West Denver and out further much easier. Also the re-construction of the Federal bridge over 6th Ave, and the 6th Ave re-construction in general has also been a much needed face lift for the area. Having purchased my own home in the Barnum neighborhood not 3 years ago, I have much joy writing this!!
Look for Homes in The Highlands
*A view of Denver from Barnum Park (Pre-construction of new Federal bridge over 6th Ave.)

Already a home owner!? Click here to find out what your home is worth!
Buyer's Specialist Jon Koneman is our Buyer's Specialist who works actively and aggressively to help buyer's find the
perfect home in this competitive market. He is a Colorado Native and will work to find your next home in a neighborhood that will inspire you.
He has built his business on the foundations of amazing customer service, honesty, and loyalty. He has a passion for helping people reach their goals.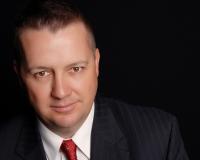 Author:
Jason Peck
Phone:
720-446-6301
Dated:
February 8th 2016
Views:
2,055
About Jason: ...