Denver Zoo Loses Icon
Those of you who have lived in Colorado for the past 20 years may have learned of news that cuts a little deeper than most. Yesterday, one of the most famous zoo animals in Denver history, Snow the Polar Bear, passed away in Tuscon. According to 9news.com, the 17 year old bear passed away peacefully in her sleep.
I'm sure nearly every Colorado native remembers what a spectacle it was when the polar bear twins Klondike and Snow were born November 6, 1994. For the rest of that year and into 1995, Klondike and Snow were one of the most talked about topics. Everybody had to go see the furry duo. I remember I personal went three or four times that year.
This news came just months after it was announced in February of this year that the twins would be separated due to Snow's allergy issues and would be sent to a more dry climate in Tuscon, AZ. Klondike is currently at Sea World in Orlando, FL.
For many of my fellow Coloradoans like me, this marks an end of an era. On a positive note, the current pair of polar bears at the Denver Zoo have been identified as a "breeding pair" according to an article from the Denver Post. There is hope of having the next generation of bear-mania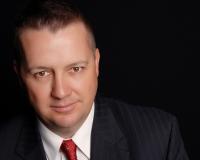 Author:
Jason Peck
Phone:
720-446-6301
Dated:
September 4th 2012
Views:
1,171
About Jason: ...