Denver Real Estate Report Video
As we wrapped up September of 2016 andthe 3rd Quarter of 2016 many people are asking questions. Here are just a few of the questions that I answer on a weekly basis. Where is the market headed? How did the market perform compared to last year? Should I buy now or wait? Should I sell now or wait?
All great questions. Where I see most people make the biggest mistake in selling or buying is their attempt to time the market perfectly. The reality is the chances of timing the market perfectly for your situation is like winning the lottery. I see buyers and sellers all the time lose thousands of dollars because they attempted to outsmart the market in some way. The "Herd Mentality" told many buyers not to buy a house or invest in real estate 2008-2011. Those who didn't fall for that trap have built a lot of wealth over the last several years.
Our monthly video dives into the hot topic of the Denver Real Estate market. We cover the 3rd quarter and what to expect going into the 4th quarter of 2016.
The Denver Real Estate market is still performing at a high level. Many publications rank it nationally as one of the best in the country. We always see a seasonal shift in the market this time of year. Agents and news outlets will tend to develop amnesia with this seasonalshift that happens every year. They fail to look at market trends and/or historical data.
We always suggest looking at the historical data year over yearto get a better snap shot of the market. Over the last 10 years the Denver Metro real estate market has shown a drop in home sales in August and September. We attribute this to end of summer activities, school starting and Buyer fatigue that starts to kick in June/July every year. Buyers tend to want to take a break if they are not successful buying and start the process of looking for a home in the fall. As we go into October, buyer activity shows a slight increase and based on market trends. We anticipate October 2016 to be a great month for the housing market.
In the 7 county region we had a 14+% drop in contracts in September from August. We also saw a drop in the average sales price of 1% month over month. The "Herd Mentality" would say, "Oh My Gosh the market is falling." but that isn't the case. If you look at September 2015 vs September 2016 it was only a .1% drop in homes under contract. Also, there is usually a drop in average sales price this time of year. We had a 1% drop in the average sales price for September. The "Herd Mentality" thinks that the average sales price in Denver is a straight line. That isn't accurate and every year and month to month you will see dips and increases. If you look at year over year data the average sales price in the 7 county region is 9.9% higher in the 3rd quarter of 2016 vs 2015. We are seeing suburban counties experience an even higher level of appreciation. This can be attributed to higher-end new construction and migration.
The "Herd Mentality" for buying a home right now might cause one to think that waiting till Spring of 2017 is the best option. That is counterintuitive and the cost of waiting an appreciating market will cost you tens of thousands of dollars. With Denver experiencing 10-12% appreciation year over year for the last 4 years the average priced home that you could purchase today will cost $40,000+ in May of 2017. Look at the historical trend for just the month of May in 2013 through 2016. It doesn't take a rocket scientist to realize the cost of waiting year over year. Interest rates were almost identical in May of each year all within .25% difference.
Janet Yellen with the Fed has already made mention to anticipate a rate hike in December. The reality is that we are on borrowed time with interest rates. On top of market appreciation paying .25% more in interest over the life of a 30-year loan will cost an additional $35,000-$60,000.
Interest rates increasing will also cause a lot of buyers to jump off the fence and make a home purchase. This will cause an initial run up in the market. With already low inventory this will cause a run up in prices. My recommendation is don't follow the "Herd Mentality".
Are you tired of losing out on homes? Get access to homes for sale on the Denver MLS at www.coloradohomeclick.com
Are you curious what your home is worth? Get your FREE online market valuaton at www.yourdenverhousevalue.com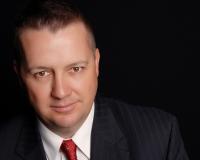 Author:
Jason Peck
Phone:
720-446-6301
Dated:
October 17th 2016
Views:
383
About Jason: ...