Denver Homebuyer Assistance Program Launches New Program
Mortgage Credit Certificate Program Offers Federal Tax Credits of Up to $2,000 Annually
The City and County of Denver has re-launched its popular Mortgage Credit Certificate program, making it easier for qualified borrowers to become homeowners. The program enables qualifying borrowers to receive an annual federal income tax credit equal to 30 percent of the annual interest paid on their mortgage loan, up to $2,000 annually.
The program, which has assisted more than 265 homebuyers since 2009, previously expired in the fall of 2014 after all funds were deployed. The new program period runs through December 31, 2017, or until $37.5 million in mortgages are completed, the total amount of the city's Private Activity Bond allocation.
"Homeownership results in equity building at the individual level, and the further strengthening of our communities," said Denver Mayor Michael B. Hancock. "We're working to boost homeownership opportunities for working families throughout the city, and particularly in neighborhoods with a lower frequency of mortgage originations."
The new program will benefit approximately 210Denver households and can be combined with other homebuyer assistance programs, such as Denver's Metro Mortgage Assistance Plus program, which offers a 4% grant for down payment and closing cost assistance.
A Mortgage Credit Certificate is a tool to reduce the amount of federal income tax a borrower must pay by providing an annual federal income tax credit. This in effect provides additional take-home income for borrowers to use in meeting household expenses. Lenders can use the estimated amount of the credit on a monthly basis as additional income to help a potential borrower qualify for a loan.
The program is available to qualifying borrowers purchasing a residence in the City and County of Denver. Annual family income cannot exceed $93,360. The maximum home cost is $382,500 for a single-family residence. Higher income and purchase price limits are available in targeted areas. Participants cannot have owned a home in the past three years, except in targeted areas and for qualifying veterans.
Mortgage loan terms and interest rates are set by participating lenders, though must be fixed-rate and not exceed 40 years. More information, including a list of participating lenders, can be found atwww.denvergov.org/housing.
The Denver Office of Economic Development (OED)is dedicated to advancing economic prosperity for the City of Denver, its businesses, neighborhoods and residents. Working with a wide variety of community partners, OED operates to create a local environment that stimulates balanced growth through job creation, business assistance, housing options, neighborhood redevelopment and the development of a skilled workforce.
Michael Kane is a Broker Associate at Keller Williams. He is a member of the ColoradoHomeClick Team that is recognized locally and nationally as in expert in real estate. Locally he is a member of the Denver Metro Association of Realtors. Nothing brings him more joy than making his client's dreams become a reality! For more information feel free to contact him or call 303-717-9284.

Image courtesy of google.com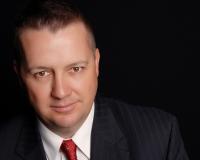 Author:
Jason Peck
Phone:
720-446-6301
Dated:
March 18th 2015
Views:
1,074
About Jason: ...