Condo Fee History Helps Buyers See the Future
It's true; condo fee history helps buyers see the future. A recent survey finds that among those who are seriously considering buying a condominium in the coming year, nearly a quarter of them consider condo fees a key element in their decision. According to the study, participants think HOA fees "feel a lot like paying rent" -- sometimes causing buyers to switch focus toward properties for sale where they "won't have to pay the [high] monthly fees."
Psychologically, it's understandable. The concept of paying $400 or more a month (condo fees vary from $100 to $1,000) as a "fee" on top of a mortgage can indeed feel a lot like paying rent. But not all costs associated with owning property are readily apparent.
For example, most condo fees include maintenance for common elements like landscaping, snow removal, exterior maintenance – sometimes even repair and window cleaning. If you are the single owner of a home, all those costs are yours alone.
While condo fees usually increase every year at the rate of inflation, each condo board sets its own rates. While it might seem prudent to concentrate on condo properties for sale in Denver with only the lowest HOA fees, cheapest is not always best.
Unrealistically low fees cause deferred maintenance down the road, and, especially when an older building is involved, the end of that road might be closer than anyone would wish. A well-maintained building, on the other hand, is far more likely to escape sudden costly upkeep emergencies. As a result, it is more likely to hold value, or even appreciate.
If you are looking at condo properties for sale in Parker, be sure to ask to review the history of the condo corporation, its maintenance reserve fund, and special assessments for anticipated repairs. The HOA fee history will reveal much.
Whether your interest is in finding condominiums or any other Parker properties for sale, I'm here to help you make your best, forward-looking real estate decision. Call me anytime to go over the latest Denver offerings.
Jason Peck is part of the Carr & Peck Real Estate Experts at Coldwell Banker. He has been recognized locally and nationally as in expert in real estate. Locally he is 2nd in Denver Metro sales out of 5,000 agents and has been recognized by the Wall Street Journal and Real Trends as one of the top selling agents in the country. He is a top 10 agent for Coldwell Banker nationally in homes sold. He is co-author of the National Best Selling Book, "The New Rise in Real Estate". For more information feel free to contact him.
Photo provided by www.freedigitalphotos.net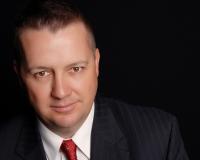 Author:
Jason Peck
Phone:
720-446-6301
Dated:
December 31st 2012
Views:
1,533
About Jason: ...