Common Real Estate Questions
Other than your kids, buying or selling a home will be the biggest financial decision you will make. If you've already been through the process I'm sure you can recall the hurricane of questions that you had. With 2015 just around the corner I figured I'd address some of the most common real estate related questions.
1) What is the best time to sell or buy a home
Just like any other product it boils down to the simple concept of supply and demand. In the current market supply is extremely low while demand remains relatively high (Sellers' Market). However regarding the best time in the year to buy and sell typically summer is the best time to sell and worst time to buy. With warmer weather and kids being out of school it is usually easier for buyers to be flexible however because of this there is more competition on the buy side resulting in bidding wars. Winter tends to be the best time to buy and the worst time to sell. The reason is not many people are willing or able to move in colder weather and while kids are in school.
2) Are there important factors to consider when selling a home?
The most important factor are price and condition. First hire a knowledgeable realtor to perform a CMA in order to price your home correctly. Second walk through your home and touch up and cosmetic defects. Just like a car would you pay more for a dirty car or a clean one? Another important aspect is exposure, advertising your home is crucial and it is crucial that when you choose a realtor you pick one that is actively looking for YOUR buyer, and not just throwing a sign in the yard
3) How much is my home worth?
As realtors we see over priced homes more often than not, the issue is when you overprice a home and leave it on the market for weeks or months the home becomes stigmatized. Meaning even after lowering the price buyers begin to wonder "what is wrong with the house" There are two methods to determining a price. First and appraisal which cost anywhere from $300 to $500 an appraisal will consider numerous factors such as square foot, land, views, water front, quality ect it is an extensive report. Second is a comparative market analysis performed by a realtor, this service is typically free and involve looking for home with similar features that are for sale, sold and under contract in order to derive a price.
4) What should I do to get my house ready?
A concept many sellers don't understand is the way you live in a home and the way you get a home ready to be sold are two completely different things. The biggest tip is to declutter counter tops, walls, and rooms. Too many personal belonging make it hard for potential buyers to visualize it being THEIR home. Cleanliness it is crucial to have the home looking clean and inviting, just imagine if the president was coming over to visit. Another important aspect is curb appeal if the exterior of the home isn't well maintain many buyers will not step foot inside, even if interior wise the home is remarkable.
5) Should I make repairs?
Many time sellers completely remodel their home prior to selling it, keep in mind most people do not have the same taste. However you should touch up all minor defects that are visible, regarding major repairs when a buyer purchases you home they will most likely have an inspection done. This report will tell you of any major repairs that need to be done.
If you have any other questions that you would like answered to please reach out to me and let me know.
Ryan M. Nguyen is a Broker Associate at Keller Williams. He is a part of Carr Peck & Associates which has been recognized locally and nationally as an expert in real estate. Driven by his passion for real estate he strives to show the world what his generation brings to the table. For more information feel free to contact him or call 303.828.8720

Photo provided by Google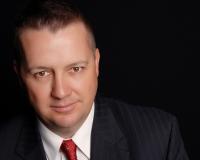 Author:
Jason Peck
Phone:
720-446-6301
Dated:
December 22nd 2014
Views:
827
About Jason: ...