Colorado Winter Activities
One of the best parts of living in Denver, if not THE best part, is being in close proximity to the Mountains! No matter the season, there are always great times to be had in our magnificent and expansive backyard.
In the spring, hiking and rafting can be your introduction back into warm-weather activities. As the weather warms up, camping in the summer is a family favorite. The fall offers about 1.5 months of exploring to find the best yellow aspen leaves, as well as many beer/wine/food festivals.
Now let's talk one of my favorite seasons in Colorado, the one we are in now, WINTER! The biggest Colorado winter activity I would think is relatively obvious; it involves sliding down a hill on smooth sticks (or stick)- Skiing and/or Snowboarding! However, if you aren't a fan of rushing down a mountain, dealing with the crowds that come with the popular sport, or just want to take a day and do something different, there are PLENTY of other options!
Snowmobiling It requires little to no skill, comparatively. It can be a great option for flat-landers to see parts of the mountains that not many see, feel the wind in your face, all while having the experience of a lifetime. Never been before? There are plenty of places that you can rent a snowmobile, have pros teach you how to drive it, and guide a tour for you and your friends and family.
Click here for tours starting in Dillon, CO.
Click here for tours starting in Monarch, CO.
Click here for tours starting in Leadville, CO.
Snowshoeing. Love to hike? You can snowshoe almost anywhere you would normally take a hike. This is a great alternative if you are looking for an activity that you can do that requires little to no money, reservations, and no experience necessary. Snowshoe rentals are very affordable. If you decide to go out on your own, I suggest stopping by a visitor center for the latest snow and avalanche conditions. If you would like to take a guided hike, there are numerous Nordic Centers that you can get rentals, trail maps, lessons, or be partnered with a pro to guide you and answer any questions you might have. Click here to find the best free-style trails to go out on your own, and the Nordic Centers in Colorado that offer snowshoeing services.
Hot Springs. Want to take it easy and relax outside? Try one of Colorado's many hot springs! Swimming in the winter? YES! Natural hot springs can soothe sore muscles after all your outdoor activities, as well as offer water slides and kid-friendly fun! Click here to find the 27 best hot springs in Colorado.

Dog Sledding. We have all read or watched new surrounding the classic Alaskan dog sled race, the Iditarod. Why not try your hand at it? Dog sledding is another great snow option for those who want a break from skiing/snowboarding, but still want the thrill of speed! It is perfect for family, groups of friends, or just your significant other. Watching the dogs do what they love, while you get pulled behind in a sled (with blankets!) is truly a memorable experience. I recommend Good Times Adventures in Breckenridge. Click here to find dog sledding all over Colorado.
No matter what your preferred level of effort, money, or time, when it comes to living or visiting Colorado- GET OUTSIDE! Nature does the body good!
Kelsey Shultz is a successful Realtor with Keller Williams Realty. She has been buying and selling homes for 5 years now, and is an avid snowboarder and mountain explorer. Contact Kelsey at (720-744-2181) for any of your Real Estate buying and selling needs in the Denver Metro Area.
Click here to view current homes for sale in Denver.
What do know the value of your home in Denver's RED HOT market? Click here and find out!
Pictures provided by: http://ammcguire.blogs.plymouth.edu/2013/09/19/skipass/, http://vail.net/nova-guides, http://winterparkvacationrentals.biz/2010/01/snowshoeing-winter-park/, http://www.colorado.com/activities/hot-springs, https://www.visitrenotahoe.com/reno-tahoe/what-to-do/snow-adventures/dog-sled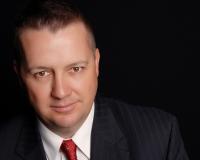 Author:
Jason Peck
Phone:
720-446-6301
Dated:
January 21st 2016
Views:
3,180
About Jason: ...