Colorado Mountain Opening Days
Winter is just around the corner and those of us who ski/snowboard are staring to think about the upcoming season, looking for the official mountain opening days. Early season riding, or "rock dodging" isn't the best time to take out your new shiny set of skis. I would keep those in the closet for another couple months, however those who have waited patiently throughout the summer could care less about the early season conditions, as long as you can take a few runs!
*This photo was taken on 10/12/16 and was posted on Al's blog
We know that Loveland and Arapahoe Basin always fight to see who can have opening day first, and that is still TBD at this time. However, here's a list of the opening days as of today (10/18/2016);

Arapahoe Basin - Mid October
Aspen Mountain - Nov 24
Aspen Highlands - Dec 10
Beaver Creek - Nov 25
Breckenridge - Nov 11
Buttermilk - Dec 10
Cooper - Dec 10
Copper Mountain - Nov 11
Crested Butte - Nov 11
Eldora - Nov 11
Keystone - Nov 6
Loveland - Mid October
Monarch - Late November
Powderhorn - Dec 15
Purgatory - Nov 19
Silverton - Dec 29
Snowmass - Nov 24
Ski Granby Ranch - Dec 17
Steamboat - Nov 23
Sunlight - Dec 9
Telluride - Nov 24
Winter Park - Nov 16
Wolf Creek - Nov 4
Along the front range, a large amount of people will not want to pay the steep prices of daily lift tickets at the window the day of, and opt to buy a season pass. Many mountains also offer discounted 4-packs and multi day passes too for those who do not want to fork over the $500+ for a season milti-mountain pass. For those who do decide to purchase a season pass, there are 2 main passes to choose from. The most popular choice among buyers is the Epic pass and other various versions of this pass. This pass includes; Vail, Beaver Creek, Brekenridge, Keystone, and Arapahoe Basin, as well as several other resorts not located in Colorado. The second most popular multi-pass choice among buyers (including myself) is the Rocky Mountain Super Pass and other versions. This pass includes; Copper Mountain, Winter Park and Eldora, as well as a days offered at Steamboat and Crested Butte.

For most people the weekend is the best time to get out and head up to the slopes. Unless you are an early riser (and I mean way...way early) or head up the day before, you will be dealing with an issue that many deal with....Traffic.
There are a few things you can do to get away from this - If it's possible for you (and I know it's not for many) to take a weekday off, you will find yourself dealing with a fraction of the traffic. Another way to get around the traffic is to spend your day at Eldora. It is the one mountain (within a couple hours of Denver) that does not require the I-70 drive as it is just West of Nederland/Boulder, CO right off CO-119. If leaving early is your strategy to getting up to the mountains early, make sure you have quick access to the road. This is one of the biggest benefits about living right off 6th ave. Any homes on the west side of town have relatively quick access to 6th ave or I-70. If you're not close enough now, maybe it's time to make a move closer to the hills! Check out what's available here!
Already a home owner!? Click here to find out what your home is worth!
Buyer's Specialist Jon Koneman is our Buyer's Specialist who works actively and aggressively to help buyer's find the
perfect home in this competitive market. He is a Colorado Native and will work to find your next home in a neighborhood that will inspire you.
He has built his business on the foundations of amazing customer service, honesty, and loyalty. He has a passion for helping people reach their goals.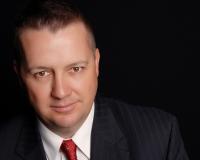 Author:
Jason Peck
Phone:
720-446-6301
Dated:
October 18th 2016
Views:
1,106
About Jason: ...