Colorado Defect Law Affecting Condos In High Demand
Developers are ever so slowly, and cautiously, building new condos considering the high demand, but with high costs due to the state's construction defect law. It is just too easy for a homeowner to sue a developer for any defect in a newer build; therefore, developers have to take extra steps to insure a reliable and near perfect build. An advocacy group, rightfully named Build Our Homes Right, is defending the current state's construction defect law and argues that builders should take those extra steps to avoid any defects. Builders are therefore implementing new build strategies and are putting more time, effort and money to assure a good product; ergo, higher condo prices for us home buyers.
Everyone is on the same page for wanting an affordable condo: decent price and built beyond our expectations of perfection. If something goes wrong, it personally and financially hurts the developers for it's their money on the line. Seeing a lot of newer construction? They are most likely apartments because it costs nearly $15,000 more per unit to build condos.
Along with these necessary steps, insurance premiums are extremely high for developers. And unlike car insurance, whereas discounts are given to safe drivers, there is unfortunately no such thing in the development world. Who in the long run ends up suffering the costs? Us consumers. Whether it is upfront costs to cover the builders, or deal with a poorly built condo that is going to cost us in the long run.
So what's the solution? I'm afraid Denver is still trying to figure that out. State lawmakers are currently attempting to reform the defect law. But weakening the state law without insuring other safeguards will only burden the potential consumers, whom are the ones who have to pay when homes are poorly constructed. This is unfortunately why it is very difficult to find any newer condo with a price tag less than $400,000 in the metro area. Tune in next week and I'll discuss not only what new condominiums are currently being erected, but some viable options for the first time home buyer.
Click here for all condos in Denver!
Affordable condos in Denver for under $200,000.
Already a home owner? Click here to find out what your home is worth!
Kyle McDonald is a Buyer's Specialist who is very energetic and passionate about working with people to achieve their dream home. He is a diligent worker and his aptitude as an engineer creates a very smooth and worry-free home buying process. His energy creates a positive and long lasting impression which brands him as honest, tenacious, empathetic and communicative.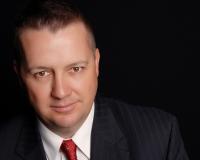 Author:
Jason Peck
Phone:
720-446-6301
Dated:
February 17th 2016
Views:
459
About Jason: ...