Clutter Downsizing: a Continuing Challenge
From the moment you unpack the last carton after moving into a new home, an inexorable process begins. I'm talking about the inevitable accumulation of things: useful things, pretty things, things with little more than sentimental value -- and a lot of things that actually have no value at all!
It really doesn't matter how long you have lived in your house. After the first few months, every busy family collects a mountain of stuff. Then, when it comes to selling a Greenwood Village home, dealing with it in earnest is a real chore. It has to be done for at least two reasons.
First off, a junk-free home is more attractive to potential buyers. It helps avoid the impression of a 'too lived-in' house. It makes rooms seem larger, and by downsizing the personal clutter, makes it easier for would-be buyers to picture their own belongings and lifestyle in place.
Second, whether you call it "practical downsizing" or just "clearing the junk," it also ensures that the later move to your new digs goes more smoothly. But you don't have to be moving or selling your Greenwood Village home right now to see how downsizing clutter can breathe fresh life into your living space immediately.
Then again – let's face it – it's a task we would prefer to put off until tomorrow. Or maybe the day after. So I did some research on practical approaches people agree make it easy to get the ball rolling:
- Item by item, go through everything: estimate how long it has been since its last use. More than three months? Try to justify why it is needed right there in your everyday living space. If you can't, you're looking at yard sale inventory.
- Partially broken? Ask yourself how long it's been since you figured out what it would take to mend it. Longer than six months? More expensive to fix than a new one would cost? You've been kidding yourself: this is junk pile material.
- Stand back far enough to picture each room empty. Now, would you place things where they are? If subtracting a major item (piece of furniture, bookshelf, desk, etc.) would open an area up, ask yourself if it is really needed. Shedding major items (or moving them elsewhere where they are more needed) is an idea no one thinks about every day.
This kind of 'practical downsizing' is important when you sell a Greenwood Village home, because most real estate is aspirational. Buyers hope to move into a home that is better, more beautiful. But it's also worth considering to take a weekend day for some 'practical downsizing' for your current home. It can make a world of difference. The side benefit is that if you later decide to give me a call to put your home on the Greenwood Village market, it will be that much more ready to go!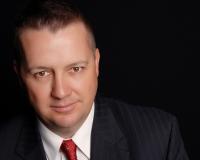 Author:
Jason Peck
Phone:
720-446-6301
Dated:
September 15th 2012
Views:
1,097
About Jason: ...