Centennial Property Owners Banish Winter Blues
Centennial property owners banish Winter Blues as the crisp winter air, festive celebrations and holiday spirit do their job of gladdening Centennial hearts. However, after the eggnog bowl disappears -- January gets rolling around and the holiday decorations go into boxes-- it's common to feel varying degrees of the 'winter blues.'
Actually, the experts call that Seasonal Affective Disorder, but since the acronym is 'SAD,' I prefer 'winter blues.' For anybody who's been feeling a little down, particularly if you have a Centennial property that's been on the market without attracting much activity, this is a good time to take a moment to bring back some cheer to your property!
The quickest spirit-elevator is to simply lay out colorful pillows, throws, or little details like punchy candles or tablecloths. Then roll up the shades during the day to let in more light. Have them up throughout the day and not just only when your property is scheduled for a showing (drive-by prospects are put off by a shuttered-looking house).
Feeling trapped indoors? Consider using that extra indoor time to de-clutter your property -- just a little freshening up really does lift spirits. If these short daylight hours are getting you down, see if switching one or two lamps over to "full spectrum" light bulbs has an effect. They mimic natural light; for some people, they affect mood in the same way that natural sunlight does. You can also experiment with a sunlamp specifically designed to help those with more pronounced seasonal sensitivity.
Finally, if the winter blues threaten (and a Caribbean vacation is out of the question), why not simply embrace the season? Bundle up, get outside, and connect with nature, especially on those glorious windless Denverdays when the sun is shining. Denver does have over 300 days of sun every year. Take advantage of beauty around us.
But what to do when it's cold, dark, and damp? I know that days like that remind me to be grateful for clothes that keep me warm, a warm bed to sleep in, and a safe property to house the family. They also make me really appreciate the warm days!
Have a Denver Metro Area property question? I'm standing by all winter long with answers. Call anytime!
Jason Peck is part of the Carr & Peck Real Estate Experts at Coldwell Banker. He has been recognized locally and nationally as in expert in real estate. Locally he is 2nd in Denver Metro sales out of 5,000 agents and has been recognized by the Wall Street Journal and Real Trends as one of the top selling agents in the country. He is a top 10 agent for Coldwell Banker nationally in homes sold. He is co-author of the National Best Selling Book, "The New Rise in Real Estate". For more information feel free to contact him!
Photo courtesy of jerkmagazine.net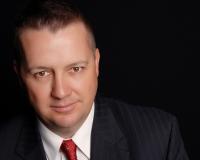 Author:
Jason Peck
Phone:
720-446-6301
Dated:
January 5th 2013
Views:
1,713
About Jason: ...