Can You Actually Afford To Buy A Home
There is the belief out there by many people that the Millennialgeneration has no interest in homeownership. I can tell you for a fact that this belief, in general, is false. Home ownership is still the American Dream, regardless of age. One thing can be true about my generation however: we can be impulsive. This is true when I hear many of my friends rush to buy a home when they may not be in the best financial position to do so. Here's a quick guide to ask yourself if you are financially ready to own a home.

1. Do you have the down payment?
The old belief is you need 20% to put down in order to buy a home. This is not true. While having 20% down offers you the best terms and options, it is not necessary to have that much down. For a conventional loan, the minimum is 5% down. For an FHA loan, the minimum is 3.5%. If you are retired or active military, you can buy a home with no money down. Now there are dozens and dozens of rules and variations on different loan programs through different lenders but these are the basics. There are down payment assistance programs and the like available but they come with an added cost. Its best to ask yourself if paying more over the life of the loan is worth needing less of your own money down.

2.Do You Have Your Rainy Day Fund?
Some people, when saving up for a house, can put blinders on and not realize its not just the down payment you need. Forget the other costs associated with the transaction for a second, ask yourself, "How full is my rainy day fund?" By this I mean, how much do you have stashed away incase Murphy and his famous law comes knocking. Owning a home is a lot of responsibility: roofs leak, furnaces go out, hail storms come through and damage roofs. Do you have enough to cover those unexpected expenses?

3. Are you stretching yourself too thin?
There is a common saying in real estate called house poor, which means buying to the very limit of what you can qualify for. I will be the first to tell you, there is a difference between what you can qualify for and what you can afford. Its no secret that lending is starting to loosen up a bit. Credit requirements are starting to lower and lenders are starting to handout cash more freely. Regardless of what some unethical lenders might tell you, only you know what payment feels comfortable for you and what limit stretches yourself to the limit.


I guess you can say its in my nature but I am a conservative person (not talking about politics here). Playing it fast and loose with your finances can have disastrous consequences. If you are not sure if home ownership is a good step for you at this moment, call me and we can discuss your options together.

Curious what your home is worth? Use our FREE online valuation tool
Click Here
!
Matthew Koller is part of the Carr Peck & Associates at Keller Williams. Carr Peck & Associates have been recognized locally and nationally as experts in real estate. Locally, they are Realtor Roundtable Recipients with Denver Metro Association of Realtors. Nationally, they have been recognized by the Wall Street Journal and Real Trends as one of the top selling agents in America.

Photo courtesy of www.resrealtynw.com and google images.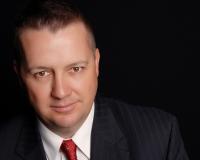 Author:
Jason Peck
Phone:
720-446-6301
Dated:
July 20th 2014
Views:
897
About Jason: ...