Buying a Second Home Becomes More Doable
Lately, buying a second home here in Greenwood Village Parker Castle Rock and surrounding areashas become a much more attainable goal for a great many current homeowners. Partly due to the historically low mortgage interest rates I have been writing about, the affordability factor has become less of a barrier. With prices beginning to rise, those who have been considering buying a second home might take this fall as a good time to make their move – or at least to do some serious research.
The first part of that effort should be arithmetical: does buying a second home make financial sense? For most people, buying a second home will entail getting a second mortgage, with the characteristics of that mortgage dependent upon how the home will be used.
For a second home that is strictly that – a property that serves as a personal residence – mortgage rates are usually about the same as for a primary residence. But if the home will also serve to provide rental income, banks will usually consider it an investment property – and call for a bigger down payment and a slightly higher interest rate.
According to Shannon O'Brien of www.realestate.com , those buying a second home for its income-producing potential can currently expect down payments ranging anywhere from around 25% to 40%. Penciling in accurate up-front capital requirements means taking that -- as well as applicable interest rates -- into account. Since investment property involves offsetting tax implications, talking second home finances over with a trusted accounting professional is also a good idea.
Considering all the factors currently, Denver Metro real estate climate is definitely encouraging. Especially for those who have been waiting patiently for a chance to take fuller advantage of it, the realm of second home ownership could be worth investigating. If you are interested in the prospects for buying or selling a second home, do give me a call at 720-446-6301. I'll be happy to help you investigate the many possibilities in today's market.
Jason Peck is part of the Carr & Peck Real Estate Experts. He has been recognized locally and nationally as in expert in real estate. Locally he is 2nd in Denver Metro sales out of 5,000 agents and has been recognized by the Wall Street Journal and Real Trends as one of the top selling agents in the country. He is co-author of the National Best Selling Book, "The New Rise in Real Estate". Jason can be reached at 720-446-6301 or Jason@carrpeckrealestateexperts.com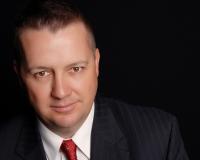 Author:
Jason Peck
Phone:
720-446-6301
Dated:
November 2nd 2012
Views:
1,893
About Jason: ...