Buying Versus Renting In The Current Denver Market
As we are now past the midpoint of 2014, the housing market is still scorching. In
Denver
, the rental market is so tight, that it has brought a lot of potential buyers to the point where they have to consider buying vs renting. In fact according to the
denverpost.com
, its actually 43% cheaper to buy than to rent.
When it comes time to make decision to rent or buy whether you are a first time home buyer or a new to Denver, it is important to consider all the benefits of owning your own home. Some of the most important benefits to consider are:
Equity- When making real estate transactions, money is always at the forefront of the conversation. Building equity for anyone, especially first time home buyers, is a tremendous vehicle for financial growth and stability. When it comes to equity in the rent vs buy debate, if you are renting, your rent is assisting in developing your landlord's equity. You are helping them pay down their mortgage. To help build your own equity, purchasing home will allow you to do that, and in the event that If interest rates drop, you can refinance your mortgage at the more favorable rates.
It's Yours- This is one of the coolest parts of owning a home. You get the freedom to make it your own. You can upgrade it to meet your needs and wants. Whether you prefer contemporary, vintage, modern, or classic; you can incorporate whichever type of style you want to into your home. Remember, doing upgrades to certain areas of your home in the Denver market can add resale value to your home, such as in the kitchen or bathrooms.
Tax Deductions- back to the money side of real estate for a second. A commonly forgotten about advantage of owning a home is the ability to deduct mortgage interest and property taxes. This benefit can be worth thousands of dollars each year to the home owner.
Maintenance- a common thought is that when renting you save money by not having to pay for maintenance, and while this can be true, it is also important to consider that as a homeowner you can make the decision as to who performs the work. Keep in mind that HOA's may have specific contractors to use, but if your home is without an HOA you can either perform the maintenance yourself, if you know how, or you can hire the contractor of your choosing.
In the Denver housing market it is very common to see studios and 1 bedrooms to start renting for $1000 and up, depending on the exact location. When looking in downtown Denver, it is even common to see rents starts at $1500-$1600 dollars. Thus, purchasing a home at the right price and time, can be a tremendous ownership opportunity.
Whether your are looking to rent or buy, it is important to consider many items, but as a starting point they should figure out how long the homeowner/renter plans to stay at the property. If they are looking to stay past 3 years that can be a great starting point to get the home buying process started.
Michael Kane is a Broker Associate at Keller Williams. He is a member of the Carr Peck & Associates team that is recognized locally and nationally as in expert in real estate. Locally he is a member of the Denver Metro Association of Realtors. Nothing brings him more joy than making his client's dreams become a reality! For more information feel free to contact him or call 303-717-9284.

Statistics courtesy of msn.com and denverpost.com. Image courtesy of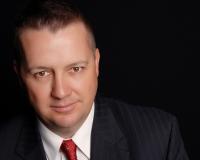 Author:
Jason Peck
Phone:
720-446-6301
Dated:
July 14th 2014
Views:
3,024
About Jason: ...