Buying A Rental
In the current Denver real estate market, with the limited inventory any option for a purchase is a good options. A home that used to house tenants can be a great deal for a home buyer—they often sell for less than owner-occupied homes. But there are reasons why these homes may command less than top dollar.
There are several things to weigh when considering buying a home that the owner didn't occupy.
Why sell, why now
The reasons may be fairly innocuous, such as the owner became burned out from managing the property as a rental, dealing with the off-hour phone calls, and responding to tenant demands.
The owner might be moving or perhaps the market has risen, and now seems like the right time to cash in.
Sometimes the issue is cash flow. If atenant hasn't paid therent, the owner may struggle to cover the mortgage. Sometimes the owner cannot afford to make the repairs the house requires.
If the owner has rented out the house for many years, he or she might not have any depreciation left for a tax deduction and could be eager to do a 1031 Exchange for another property. Taking its name from Section 1031of the Internal Revenue Code, a 1031 allows a taxpayer to sell income, investment, or business property and replace it with a "like-kind" property, without having to pay capital gains taxes.
Why does the reasoning matter? Because it could indicatehow well the property was cared for and whether or not the owner ismotivatedand willing to negotiate.
A cash-strapped owner may be less inclined to maintain the property. And since the owner hasn't lived there, he or shemay not even beaware of anyproblems.
Wear and tear
Even if the owner has done regular maintenance and made frequent visits to the property, the tenants may not have cared for the property like an owner would. You'll want to make sure you complete a thorough property inspection. You should request past inspection reports, too.
You'll likely want to investigate any history of insurance claims. Talk to your insurance agent or discuss a CLUE (Comprehensive Loss Underwriting Exchange) report with your Realtor, for a five-year claim history on the property.
If the house shows signs of extra wear and tear, factor fixesinto your budget. Ask the seller for repairsor credit you money toward closing costs. It's not adeal if you'll have to spend more on repairs than you'd pay for another, similar home in better shape.
Vet the neighborhood
Drive through the area at various times of day. Speak with the neighbors and learn more aboutthe other houses on the street.
Some factors to consider:
Are there families in the area?
Are there multirental units with student renters?
What's the average selling price?
Have home prices decreased or increased lately?
These factors may affect the resale value of the property, especially when it comes to the overall curb appeal of a neighborhood, when other rental properties may not be kept up as well as yours.
This also plays to your own peaceof mind. If you have youngchildren, a busy street with a large apartment complex may raise safety concerns. If you have to park on the street, this too could make life troublesome sometimes.
Look alone
Make sure you tour the house without the tenants present. If they still live in the house, they may not like the idea of being ousted from their home and could try to sabotage the sale by exaggerating minor issues or making up problems with the house. Or, they may discourage you from opening closets or looking in cabinets.
As a potential buyer, you should be able to ask a Realtor questions, discuss what you see, and make your own observations without pressure from tenants or the owner. This is why homeowners are usually scarce during open houses. Buying a rental home should be no different in this regard.
Michael Kane is a Broker Associate at Keller Williams. He is a member of the ColoradoHomeClick Team that is recognized locally and nationally as in expert in real estate. Locally he is a member of the Denver Metro Association of Realtors. Nothing brings him more joy than making his client's dreams become a reality! For more information feel free to contact him or call 303-717-9284.
Information provided by realtor.org. Image courtesy of google.com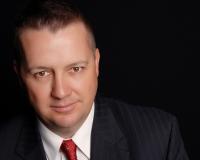 Author:
Jason Peck
Phone:
720-446-6301
Dated:
March 4th 2015
Views:
1,046
About Jason: ...