Buyer Before You Buy Your First Home
Buying your first home is exciting and a big step! It's exciting to start searching for homes and start decorating your dream home in your mind. But it;s important to first take a step back and ensure you have a few steps in place first.
First you will want to review your credit score and ensure you are able to qualify for a loan. Best way to get started is by obtaining a free credit report. For a free credit report visit annualcreditreport.comIt is extremely important not to apply for any new credit or credit cards before you buy home, nor make purchases such as buying a vehicle. Seek assistance from a licensed mortgage lender.
SAVE, SAVE, SAVE… It's important to start saving for your down payment. There are programs that can sometimes help you with dow
n payment assistance, this is something else you would want to discuss with your licensed mortgage lender. In the case you wouldn't qualify for assistance you would need to save funds to cover the down payment, closing costs, appraisal fees, inspection fees and any other fees related to buying a home.
As a new homeowner you need to be aware of new responsibilities that you will now be responsible for. You will no longer be able to contact the landlord to fix items. You are now your own landlord. It's important that you are able to responsibly take care of your new property and maintain it, to avoid long term damages.
Finally, it's very important that you interview the right REALTOR® to help you with your big investment. You will want to select someone who is a licensed real estate professional and part of the NAR-National Association of REALTOR®. As a REALTOR® for the state of Colorado I can assure that I am knowledgeable and will look out for your best interests and ensure you that I can professionally represent you in your transaction. For more information please visit my website: http://jennifer.coloradohomeclick.com/index.php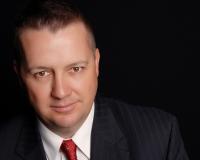 Author:
Jason Peck
Phone:
720-446-6301
Dated:
June 14th 2018
Views:
222
About Jason: ...