Broncos Vs Home Sales
What really affects the local real estate market - and what are the main contributing factors to the number of sold properties? The spring season is generally recognized as the "hot" time to buy and sell real estate. The weather heats up, snow melts, flowers start to bloom making the curb appeal of homes better. Of course these factors play a role in number of homes sold, but other factors may play a key role in determining home sales. One of the things that most professionals in the industry realize is that our famed football team has a dramatic affect on the real estate market!
I am one of the fans who is overly excited that the Broncos not only made it to Super Bowl 50, but also took the big "W" making it over 15 years since the Broncos won the Super Bowl! As a Realtor, I do see some crazy stats about how the Broncos season will affect the Real Estate market in Denver. One of the things that still boggles my mind is how much the Broncos actually have an affect on home prices. Check out the graph below -
*This graph is provided by Megan Aller with Land Title Gaurentee Company.
From this information, we can obviously see that the Broncos have an affect on the amount of homes sold. This graph shows the amount of homes that were put under contract on a specific date. But why does a sports team have such a dramatic affect on the real estate market!?
Personally, I think the football season is just an excuse to do or not do certain things. If you really think about it, many people still work a typical M-F, 9a.m - 5 p.m. job (or similar variation). As a buyers agent, I know that my weekends are usually filled with showings, open houses, and other work related to buying/selling homes. Most people like to be very ready when making a major purchase (such as a home) and need time to prepare. If Sundays are full of Broncos fun, this only leaves one day/week to get everything else done on the agenda. Going grocery shopping, buying new clothes, taking a trip to the Mountains etc. usually gets priority over home shopping. However, once the Broncos are done for the season, everyone has an extra day to get things done. Add warming weather to this mix and it's the perfect storm to create a tornado in the real estate market!
For those of you reading this who are currently shopping for homes, I know that you will probably agree with me that there are more buyers starting to look at homes this week - and you may be competing with more buyers. The market is beginning to heat up for 2016! The real estate market in Denver shows no signs of slowing down! Get ahead of the game and contact me to receive more info!

Already a home owner!? Click here to find out what your home is worth!
Buyer's Specialist Jon Koneman is our Buyer's Specialist who works actively and aggressively to help buyer's find the
perfect home in this competitive market. He is a Colorado Native and will work to find your next home in a neighborhood that will inspire you.
He has built his business on the foundations of amazing customer service, honesty, and loyalty. He has a passion for helping people reach their goals.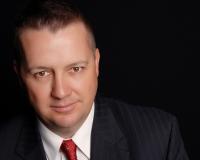 Author:
Jason Peck
Phone:
720-446-6301
Dated:
February 15th 2016
Views:
492
About Jason: ...