Breaking the Bankers Code in REO Terms
Denver REO (Real Estate Owned by a lender) houses have been a substantial part of the real estate conversation for some time. Whether or not we ever need to delve into an REO transaction ourselves, well-informed local homeowners are familiar with some of the basic terms that come up when REOs are discussed:
(1) Arrears: a home that is delinquent on payments – being there is red flags a possible future foreclosure.
(2) Decree (short for decree of foreclosure): the ruling that declares a property should be sold to pay its mortgage.
(3) Default property: a home behind in payments to a mortgager. May describe a property in (or close to going into) actual foreclosure proceedings.
(4) Power of Sale: a legal decree giving the mortgager or lien holder the right to advertise a home sale in order to bring the mortgage up to date.
(5) Quit claim deed: a declaration turning all rights to a property back to the lending bank or mortgager.
(6) NED (short for Notice Election for Demand) In Colorado the Public Trustee will notify the home owner, all lien holders and anyone who appears to have an interest in that property by mail and the public by local newspaper that there is a notice to sale a property that is in default.
There is a welter of information (trustworthy and not really) online about what should happen in a Denver Castle Rock Centennial Cherry Hills Village Greenwood Village Lone Tree or Parker REO or foreclosure situation. Sometimes a short sale can be the most desirable solution, but before that can happen, decisions by both homeowner and lender have to be made. I always advise homeowners to seek legal and financial counsel before committing to either direction. If you should fall behind in your own mortgage payments, a good understanding of your options is the first step toward bending the situation in a positive direction.
I am available to meet privately to discuss sales pricing in Denver Metro Area or surrounding areas Castle Rock Centennial Cherry Hills Village Greenwood Village Lone Tree or Parker -- and where a sale is feasible, I'm here to help you make it happen! Feel free to contact me
Jason Peck is part of the Carr & Peck Real Estate Experts at Coldwell Banker. He has been recognized locally and nationally as in expert in real estate. Locally he is 2nd in Denver Metro sales out of 5,000 agents and has been recognized by the Wall Street Journal and Real Trends as one of the top selling agents in the country. He is a top 10 agent for Coldwell Banker nationally in homes sold. He is co-author of the National Best Selling Book, "The New Rise in Real Estate". For more information feel free to contact him or call 720-446-6301.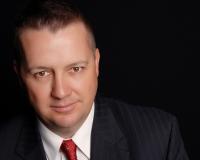 Author:
Jason Peck
Phone:
720-446-6301
Dated:
November 28th 2012
Views:
1,769
About Jason: ...