Bigwig Experts Share Real Estate Predictions
Last Week's annual National Association of Realtors® get-together opened with a grand gathering to hear what some economics heavyweights would say about coming conditions in the country.
You could hear a pin drop through most of it – despite the huge size of the auditorium. Our Centennial Cherry Hills Village Greenwood Village and Lone Treereal estate markets are never in total lockstep with the national picture – but it certainly is affected by it. Economists are forced to play a guessing game, but the best are pretty good at it.
Wells Fargo's senior economist Mark Vintner had good news and bad news. For those who have Denver Metro Area real estate already in their 'owned' portfolio, despite the downturn of recent years, he thinks they own one of the few top-notch inflation-proof investments. "Real estate and gold," he said. He gave convincing reasons why, despite almost any curves the middle-term future may send, the value of real estate ("housing") should grow even if the economy unexpectedly weakens.
The not-so-good news was Vintner's suspicion that the disparity in incomes will continue to widen, partly because rising rents and tough lending conditions make it hard for first-timers to make that first home purchase (of course, that's good news for investors who own the rentals).
Of equal interest was NAR's Chief Economist Lawrence Yun's rapid-fire delivery of real estate stats and forecasts. He thinks mortgage interest rates will stay at their current historic lows for a while longer, but perhaps not so long as the Federal Reserve has been indicating. Longer term, Dr. Yun expects interest rates to rise gradually, but hold at the historically normal 5%-6% range. There were visible signs of relief as he went through the slide show of charts and graphs which illustrated why a return to double-digit inflation is unlikely.
The only moment of anything like humor came when one of the experts was asked about the global economy, and what will happen if no action is taken. "Europe has 'kicked the can' down the road until there is no road left," he said, "and no can, either."
Then he paused thoughtfully before adding, "But they're still kicking."
Jason Peck is part of the Carr & Peck Real Estate Experts. He has been recognized locally and nationally as in expert in real estate. Locally he is 2nd in Denver Metro sales out of 5,000 agents and has been recognized by the Wall Street Journal and Real Trends as one of the top selling agents in the country. He is co-author of the National Best Selling Book, "The New Rise in Real Estate". Jason can be reached at 720-446-6301 or Jason@carrpeckrealestateexperts.com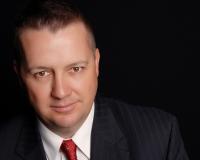 Author:
Jason Peck
Phone:
720-446-6301
Dated:
November 16th 2012
Views:
1,456
About Jason: ...