Bidding on HUD Homes is Easy
One of the hottest segment of the real estate market right now in Denver are HUD (government owned) homes. The biggest reason is that they are usually priced at or below market value and can offer a great value.
Many buyers though think the buying process is a difficult since the government is involved. In any other case, they would be right but they have made the process surprisingly simple for the most part.
First of all, all bids must be submitted by an HUD registered broker (such as myself).
When a HUD home goes on the market, it is up for bid (just like an auction) except that you can't see what everyone else is bidding since it is all done electronically, online. For the first 10 days bids are only allowed from owner occupants, non-profits, or government organizations. At the end of those 10 days all the submitted bids are evaluated and the bid that nets HUD the highest amount, so long as it exceeds the minimum amount they will accept, wins the property. If no bids are acceptable then the bidding opens for everyone (investors) with bids then being reviewed on a daily basis for the next 20 days.
The entire sales package is amazingly simple. The actual sales contract is only 3 pages long. The standard Colorado contract to buy/sell real estate is 15 pages. There are also a number of disclosures, but all are very short and easy to understand. Also, there are only 2 earnest money amounts that must be included with your contract package for any HUD property. If the property is listed for $50,000 or less, the earnest money amount is just $500. If it is over $50,000, the earnest money amount is $2,000
If your bid is accepted, you then have 48 hours to get the completed sales contract and all the disclosures to 1 of 3 asset management companies that are assigned to that specific property. One of them, Pemco, is here in Denver. The other two are in the Dallas, Texas area. If the home you bid on is assigned to either of the asset managers in Texas you need to overnight everything to them to make sure you beat the deadline. If you don't get your entire package to them by that time, your bid is cancelled and they go to the next offer in line.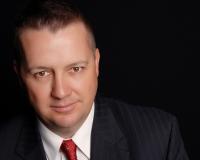 Author:
Jason Peck
Phone:
720-446-6301
Dated:
September 19th 2012
Views:
937
About Jason: ...