Best Ways To NOT Sell A Centennial Home
'Seller Sabotage' Can Affect a Centennial Home for Sale

If you've listed your Centennial or Lone Tree home for sale this summer, no matter what your future plans may be, they won't get under way until Job One is accomplished: turning your front yard 'Home For Sale' sign into one that reads 'Sold!' That's why the last thing you need is to inadvertently hinder the sale yourself. There are a few traps that sellers can easily avoid, so if you plan to list your home for sale in Centennial or Lone Tree this summer, it's important to be aware of two of the most common ones:

Hanging Around
Real estate is at least partially an emotional affair. When the seller is right there hovering during a showing, his house remains just that – his. You want your potential buyers to linger — spend time imagining themselves in the place — rather than feeling like they are intruding on someone else's turf. So relax; let your agent point to the special features you think should be highlighted. You'll be free to take an hour or two for errands in town.

Limiting Showings
It only takes that one prospect to fall in love with your home and make a successful sale. But if that one party isn't able to see your property, everyone misses out. The key is for your place to be available during the time when they are free to be out searching Denver Metro Area 's homes for sale — and that may be Tuesday morning or Saturday afternoon. The more serious you are about selling, the less stringent your requirements for advance notice should be.
Of course, your agent will always agree to a reasonable set of hours. For instance, any time Monday through Friday from 9am to 3pm with an hour's notice; weekends between 10am - 5pm with two hours' notice. The fact is, truly determined sellers very rarely require 24 or 48 hours' notice.
Those can be effective deal-squelchers!
Selling homes in Centennial or Lone Tree — working with you to attract top dollar for your property — is what I'm good at. Call anytime to discuss how we can work together to get that 'Sold!' sign planted in your front yard!

Matthew Koller is part of the Carr Peck & Associates at Keller Williams. Carr Peck & Associates were 6th in Denver Metro home sales out of 5,000 agents and has been recognized by the Wall Street Journal and Real Trends as one of the top selling teams in the country. For more information feel free to contact him or call 303-704-3286.

Photo courtesy of canberrahouseprices.com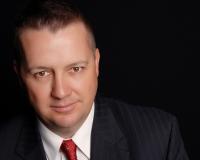 Author:
Jason Peck
Phone:
720-446-6301
Dated:
August 10th 2013
Views:
8,013
About Jason: ...