Best Denver Pumpkin Beers Part 1
Fall is, without a doubt, my favorite season. I wait all year for that initial change back in to sweaters and scarves, and eagerly search for the colors that take hold of the trees; every shade of yellow, orange and red. Not only is fall appealing to the sensory senses of sight and touch, but also taste. The earthy and sweet notes of the fall harvest and spices take over the local farmers' markets and grocers. Of these, my favorite is the quintessential PUMPKIN! Call it basic, but I love every part of the pumpkin: toasting the seeds, pumpkin pie, pumpkin spice in my coffee, creamy soups, moist bread loafs, and of course carving them into Jack-O-Lanterns!
Living in Denver is a craft beer-enthusiast's dream. I often find I am disappointed when ordering a pint in any other city now that I am spoiled by Denver's extensive local options. When searching Google or Yelp for where to go for the best fall beers, I find I am met with another exhaustive list of Denver's typically good breweries. However, like I am sure most of my readers can sympathize, my schedule is busy with work and other activities- I cannot dedicate every night this fall to searching out the best beers. So I'll dedicate 4 days!
For the purpose of the experiment, and to save my liver, I will be narrowing down the fall brews to simply focusing on the pumpkin beers. My initial search for the best pumpkin beers was mainly based on articles from the 2013-2015, so there may be some deviation from the data if the recipes for the beer has been tweaked or changed. But this is where I'll start from. I will taste each beer at the brewery's main tap room. Then, each beer will be given a rating of 1-6 pumpkins. Stay tuned next week for the results….. MAY THE BEST (PUMPKIN) BEER WIN!
Search for homes in the best (in my opinion) craft beer city in the country!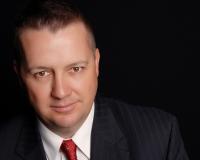 Author:
Jason Peck
Phone:
720-446-6301
Dated:
August 29th 2016
Views:
489
About Jason: ...