Being Energy Efficient On A Budget
Sustainable living and energy efficiency are terms that are spoken of nearly daily and while the idea of saving our planet by recycling and driving a Prius is nice, not many people take the time to research how investing in your home can actually save you hundreds to thousands of dollars every year, while promoting a healthier cleaner planet.


What's the first thing that comes to mind when you think about making your home more energy efficient? Probably installing solar panel or buying new appliances, while these two options will ultimately save you quiet a bit of money, the initial cost can be quiet substantial. Therefore there are many other inexpensive alternatives that should be considered.
1) Insulation: Just like every thing else overtime things become outdated, insulation is no exception. Sprayed insulation is arguably the best insulation you can get at the moment. There are two types of sprayed insulation; opened cell with a rating of R-3.5 and cost roughly $1 to $1.20 per square foot and closed cell which has a rating of R-7 and cost anywhere from $1.50 to $3 per square foot (R-Rating is a measure of how well heat is allowed to travel through insulation, the higher the better). With the average home size of 2500 sq/ft this would equate to roughly $2750 for open cell and $5625 for the closed cell. Sprayed insulation typically saves homeowners roughly 40% off their energy bill. Assuming you spend $200/month that would equate to a minimum savings of $80/month and $960 annually (gofoaminc.com)


2) Re-caulking: Overtime a home will begin to leak, it is crucial that when this begins to happen you consider re-caulking the home. This is a simple do it yourself project or a relatively cheap hire. In this example let's assume you hire a contractor. The typical cost for labor and materials is roughly $1.15 to $1.45 per linear feet. For a average sized home that would be roughly $360. Based on research done by GE re-caulking a home will save the average homeowner 14% of their total heating and cooling cost.

3) Thermostat: Replacing your thermostat with a programmable one is an option that is rarely considered. In areas that experience extreme cold or hot weather a new thermostat can save homeowners up to 10% of their total heating and cooling costs. On average replacing your thermostat will cost $275.
The list goes on and on, from replacing old windows to simply planting shrubs/trees around your home. Not only will these upgrades save you money but they ultimately increase your overall home value. Not to mention there are dozens of government incentive programs that will help finance these projects. By living in a old leaky home you might as well be flushing your money down the toilet.

Ryan M. Nguyen is a Broker Associate at Keller Williams. He is a part of Carr Peck & Associates which has been recognized locally and nationally as an expert in real estate. Driven by his passion for real estate he strives to show the world what his generation brings to the table. For more information feel free to contact him or call 303.828.8720

Photo provided by google.com.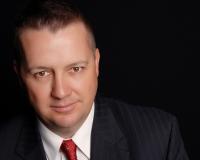 Author:
Jason Peck
Phone:
720-446-6301
Dated:
July 22nd 2014
Views:
1,234
About Jason: ...