Avanti The Collective Eatery
Denver's food/drink/bar scene has been changing and progressing over the last few decades, and the newest form of dining can be found in a style that has been adopted by Avanti - The Collective Eatery. We all know that one of the latest fads in food dining has been the rise in food trucks. Anytime you find yourself downtown, and a particular sporting/music event, or some other festival, food trucks will usually be seen setting up shop close by. The ease of buying and eating food on the go has been more prevalent in recent times. With changing lifestyles of individuals in our society, it seems like we have less and less time for a "formal" meal 3x a day, and having the opportunity to grab a quick bite on the go is very attractive.
Another thing to note it that if you see one food truck, it is usually not alone. It is very common to see 2+ food trucks at any given time/place if there is an event happening. The food trucks will create synergy working together as more hungry customers will be drawn to the smells and sites. Two men by the names of Patrick O'Neill and Rob Hahn decided to take this idea to the next level. They wanted to create an single area that customers could dine on different styles of food, have some wine, beer or a cocktail and socialize in common areas. With this idea Avanti was established and opened last July. It is located in the heart of Lohi at 3200 Pecos St.
Click here to look at homes in Lohi
This photo shows what the location looked like just prior to the purchase. A lot of work was required to make it into the building that stands today!
After some construction on the inside - the building was starting to take shape.
Once the building was complete, it opened in July of 2015. The final product is much different from the original, and for the better. There are Seven restaurant spots available in the building as well as 2 bars, a rooftop deck with 2 areas, and a common are inside on the lower level. Currently the Seven restaurants lease out their individual space which is actually a storage shipping container located within the building. The Seven current restaraunts are;
Brava - Pizzeria

Bixo - Mexiterranean bites

The Regional - American Hometown Food

Quiero Arepas

Souk Shawarma

Bamboo Sushi

Mijo Noodles
Customers walk up to the window, similar to a food truck and order. Once the food is ready (in about 5 min) you have your option to sit at your own table, or mingle with some of the other patrons.
Check out Avanti's website Here
I stopped by Avanti for the first time recently and I was very impressed! The location is amazing, and the food was great. I had to try the Pizza from Brava and the Shawarma. Both were excellent! If you go, don't forget to grab a drink and enjoy the view!
*First two photos are credit to Avanti Facebook Photos.
Already a home owner!? Click here to find out what your home is worth!
Buyer's Specialist Jon Koneman is our Buyer's Specialist who works actively and aggressively to help buyer's find the
perfect home in this competitive market. He is a Colorado Native and will work to find your next home in a neighborhood that will inspire you.
He has built his business on the foundations of amazing customer service, honesty, and loyalty. He has a passion for helping people reach their goals.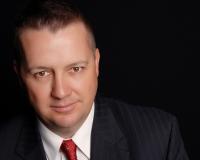 Author:
Jason Peck
Phone:
720-446-6301
Dated:
September 1st 2016
Views:
797
About Jason: ...